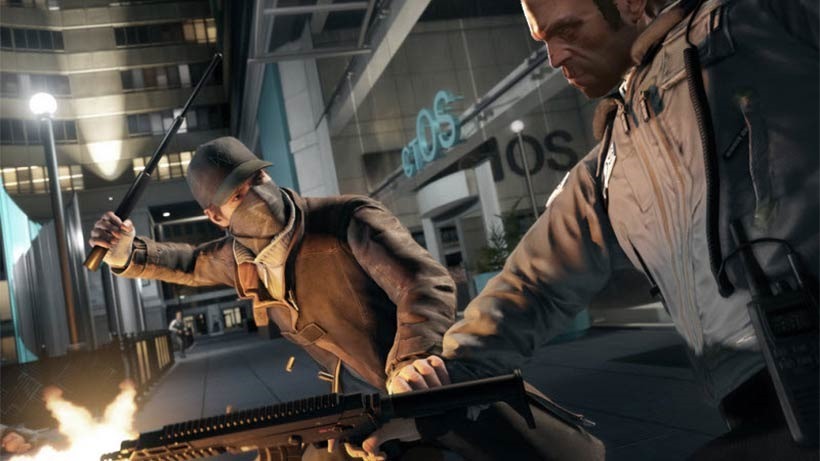 I'm one of those – apparently – few people who really enjoyed Ubisoft's Watch Dogs. Sure, its protagonist Aiden Pearce may have had all the personality of a toasted sandwich, and it was really little more than GTA wannabe – but it was fun, if you played it in a very specific way. That is, if you did all of the hacking stuff, and dabbled very little in its gunplay.
If you took all of that futuristic hack-the-planet nonsense, and transplanted it in to a GTA V, you may actually end up with a good game. There's now a little script you can download for GTAV (On pc, of course) that allows you to hack things like in GTA V.
It allows you all of Pearce's most common hacking abilities, including the ability to raise traffic barriers and change traffic lights. You can remotely do a few other things, like set off alarms, and make helicopters fall from the sky, because reasons.
To complete the illusion, you can also download and install an Aiden Pearce mod, though why you'd want to play the game as the dullest and most boring of middle-aged white male protagonists in a sea of middle-aged white male protagonists is beyond my reckoning.
Now a Jordi Chin mod? That's something I can get behind.
You can download JulioNIB's Watch Dogs script over here.