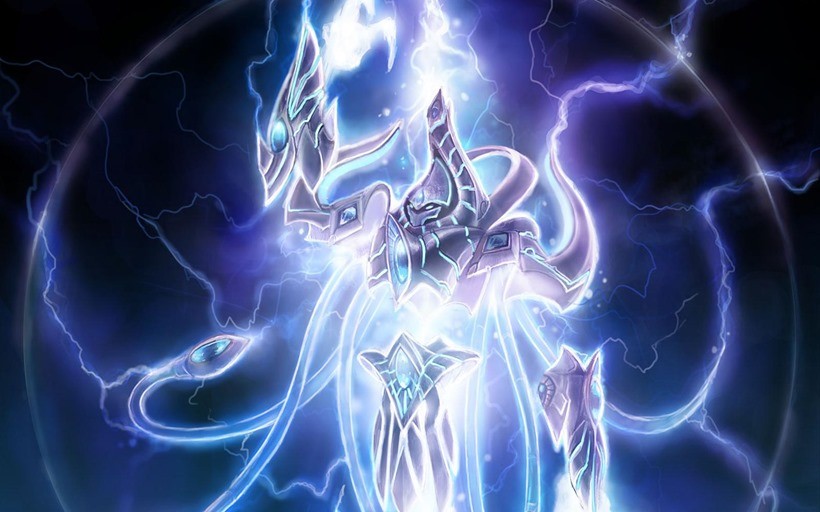 Legacy of the Void is coming soon (on November the 10th to be exact), and it's bringing with it what is likely going to be the definitive StarCraft II experience. For those looking to play alone, there's an epic campaign to explore. For everybody else, well, there's a whole lot more.
The traditional multiplayer experience will be there, allowing players to carry on solo if they wish in 1v1 manner, or partner up with mates for some larger scale battles – up to 4 v 4. There'll also be new co-op missions included in the package. They honestly looks like a whole lot of fun.
One final feature being thrown in too however, is the Archon Mode. It's a co-op experience as well, but with a twist. It's essentially a 1v1 multiplayer affair, except, instead of a single player controlling a faction, it'll be two.
So in a nutshell, it's actually 2 v 2, but in a 1 v 1 skin. Dammit, why does it sound so complicated? I'll let Blizzard explain rather…
Archon Mode is a gameplay mode available in Legacy of the Void which allows you to play the 1v1 game of StarCraft II with a friend controlling the same base and army as you. Our main goal of introducing this mode to the game was to allow solo players of all skill levels to enjoy the game at a much higher skill level than they normally could in the standard 1v1 player vs. player mode.

It's worth noting that StarCraft II's 1v1 player vs. player experience is by far the most competitive mode in the game. Because it's so difficult to master, it takes lots of time, dedication, and effort to play at a high level. We wanted more players to experience the joy of mastery that comes with being a highly skilled player in StarCraft II, and we created Archon Mode to support that goal.
I've dabbled with Archon Mode during the beta, and while fun, I find it just as stressful as if I were playing 1 v 1 alone. There's always that notion that if I ever lost a game, it was because I wasn't doing enough to help my partner out. That, and it's rather daunting to imagine that the APM of the enemy is doubled thanks to two people working together on the same army.
Still, it's one heck of an experience, and one that makes for exciting gameplay. It's quite something to co-ordinate a double speared attack on the enemy, or defend from them doing the very same.
Is Archon Mode something that appeals to you at all? If yes, you can find out more about it right here. Personally, I'm more excited for the campaign and co-op missions.
(Header)
Last Updated: November 4, 2015