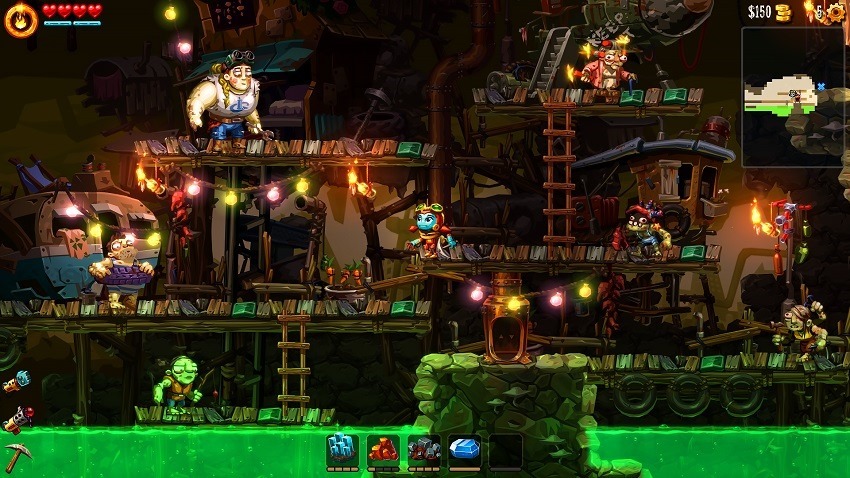 We're approaching a deluge of long weekends and four days weeks, which is the perfect excuse to not get out of bed and take that lazy day you deserve. But wait, I hear you ask. How are you meant to play games without getting out of bed? The Nintendo Switch (and by extension the still supported 3DS) are perfect consoles to keep you nice and cosy under those blankets while you game. And with a big new sale on the eShop, you have the perfect excuse to splurge on new titles.
The list of games on offer is long, but there are a couple that immediately stand out. Steamworld has almost all of its entries on sale on Nintendo Switch, but it's the 2017 Steamworld Dig 2 that you should really be looking at. It was one of my favourite games from last year (and Geoff's too), and really is a steal at its current price. Other standouts are Axiom Verge – the spiritual Metroid successor you haven't played yet – as well as the Link to the Past influenced Blossom Tales and the heart-thumping rhythm violence boss rush extravaganza, Thumper.
You can check out some other highlights (courtesy of CheapGamer) below, or hit up this link to see the full catalogue that spans from the Switch to the Wii U.
Last Updated: March 23, 2018