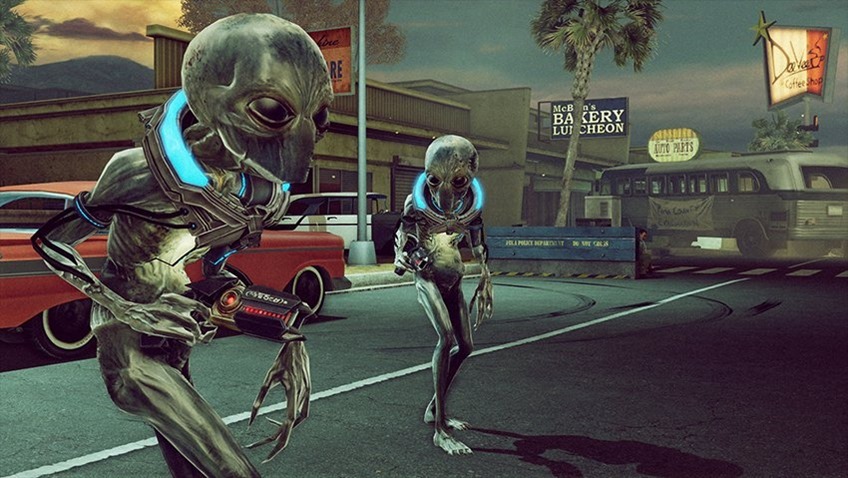 Hey! Remember The Bureau: XCOM Declassified? Released in 2013, it was a semi-tactical squad shooter set in the 1960's that had government agents fighting aliens. It appropriated the franchise to deliver a middling game that was XCOM in name, and not much else. It did feature a few XCOM hallmarks – things like allowing you to give your squaddies orders, getting access to new alien tech, and having guns that can't aim properly.
Here's what we said when we reviewed it a million years ago:
Overall, TBXD makes a reasonable shooter with some quite clever tactical stuff thrown in. The interface for Combat Focus is great; the combat itself grows stale quickly and the squad never feels as cohesive and essential as it did previously.

If it didn't have the XCOM name attached to it, The Bureau: XCOM Declassified might have made a good game. As it is, it's just a reminder that this isn't XCOM.
And that's it exactly. It's actually not a bad game at all, just one that shouldn't have been called XCOM. And if you gave it a skip back then, you can now grab it for absolutely nothing. It's free on the Humble Store right now, available for you to download for the cost of exactly $0. It's worth at least half of that.
I am of course, joking. It's a decent game, and I think much of the negativity around it was that people wanted a proper XCOM game. We've since received two of those, so it's time to give it another shot.
Last Updated: December 1, 2017