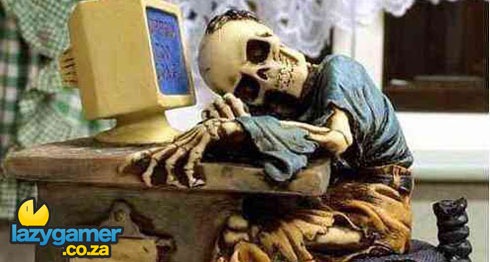 Woah! I'm having a major case of déjà  vu here. Remember back in January this year, what Polyphony digital boss Kazunori Yamauchi said when asked how far long Gran Turismo 5 was?
"About 90% of the game is done. We are just working on the last 10% and polishing up everything," he told USA Today at the beginning of the year.
It's now 4 months later – and you'd expect that the game would be further along, right? Well – no. It's still at a mythical 90%, according to Yamauchi. "Gran Turismo 5 is about 90 percent finished," he told Inside Line. "There are currently around 140 people working on the project."
That's not to say that the GT team have been sitting on their arses for the past 4 months though – the game has seen a steady increase in its features, with confirmed inclusion of 3D support and rumoured Playstation Move support too. A whole bunch of features that are for naught if the game – which has its development time quickly reaching ridiculous levels – doesn't make it to market.
The game was originally scheduled for this March, but is now pegged for release some time around November.
I can't help but still be excited though when Yamauchi says the game will be the most significant step forwards since the original game was launched in 1997, and that it'll only be released when it's "satisfied everyone's wishes and then exceeded them."
Is that going to be this year though? Who knows? What i can say though is that after such hyperbole the game had best be as close to gaming perfection when it finally does make it to retail – or the guys at Polyphony Digital are going to have buckets of egg on their faces.
Source : VG247
Last Updated: May 3, 2010