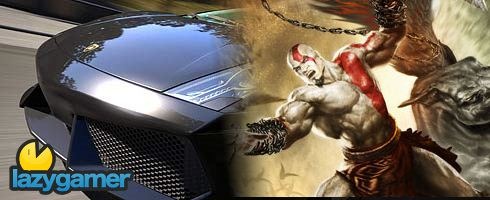 Earlier this month we were regrettably informed that Gran Turismo 5 had once again been delayed and is now only anticipated to hit our shelves towards the end of March 2010.
While drowning our sorrows in the aftermath of that announcement we didn't notice the mammoth head 2 head that Sony have accidently caused.
You see there is another huge title planned for March 2010 from another one of Sony's first party developers, God of War III with it's over the top violence and gore is guaranteed to be a top seller and seeing that most of us can only afford a single game a month it seems strange that Sony would put both of it's major titles on sale in the same month.
It is pretty much guaranteed that Sony will move one of them as we get closer to March but which one will be sacrificed is still to be seen.
I don't see Kratos volunteering anytime soon and if GT5 is delayed any further Forza 4 may even be able to beat it to market.
Considering it's pedigree it would take a brave person to bet that GT5 will be on sale before this time next year.
Last Updated: September 29, 2009