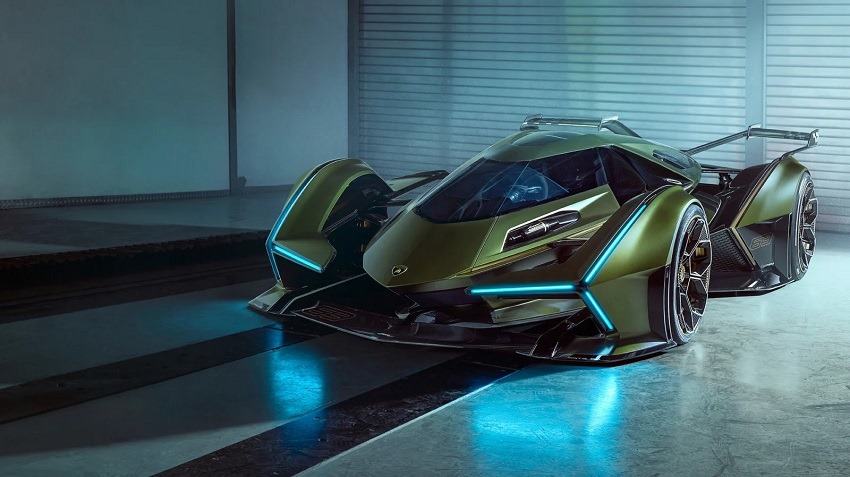 Or something that very much looks like something which a reclusive billionaire would drive into criminals so that they can rethink their decision to do all the crimes. Over at the Gran Turismo Championship World Finals in Monaco, the sexiest of cars was unveiled. Called the Lamborghini Vision GT, this technolust experiment on four wheels will be making a debut digitally in Gran Turismo Sport soon enough. Here's the grand unveiling:
But does it come in black? the Lamborghini Vision GT is designed to be a single-seat racing car, one whose V12 engine can achieve astonishing speeds and has a chassis whose greatest nemesis is slightly small pebbles and speed humps on the road. "We were saying, okay, it's a racing game so let's do a monoposto," head of design Mitja Borkert explained to Top Gear.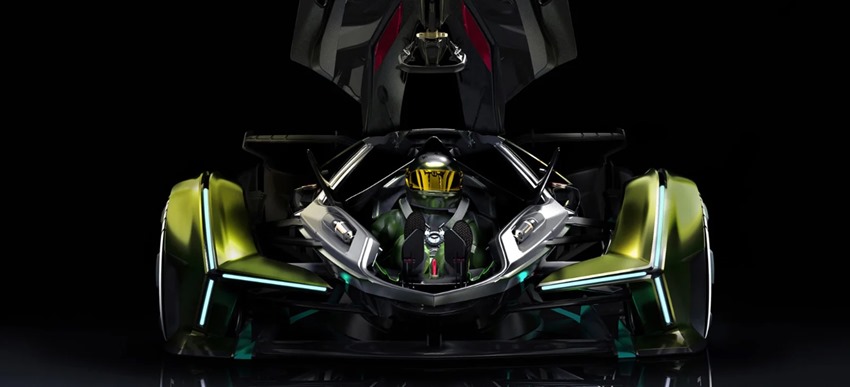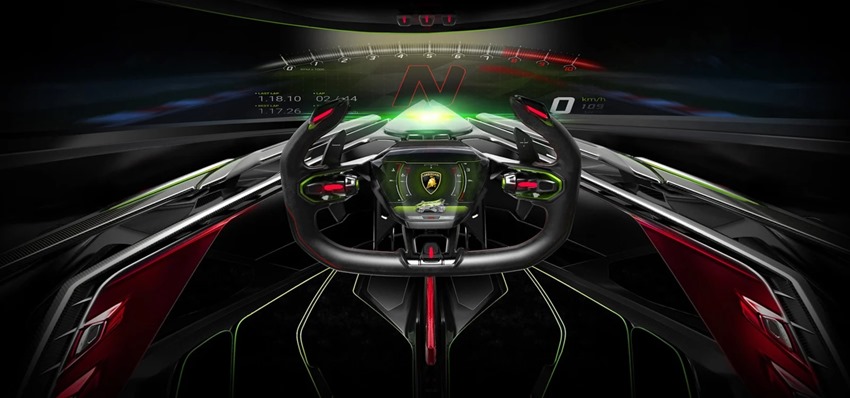 Let's do a single seater, a race car not just a derivative of something. Puristic, low, extreme proportions. I always call our philosophy 'feel like a pilot', so when you are driving a Lamborghini from Huracan to Urus you always need to feel like a pilot. You need to have control over the car and with our Gran Turismo car we are going in a very consequent direction.
The big takeaway here may be the cockpit itself. Instead of your usual collection of dashboard-mounted gauges and speedometers, the Lambo Vision V12 will lean even more heavily into its fighter pilot design by projecting the racing details around your head as if you'd just squeezed into an Iron Man suit. So how much will it cost? Probably too much, but if you have to ask then you can't afford it.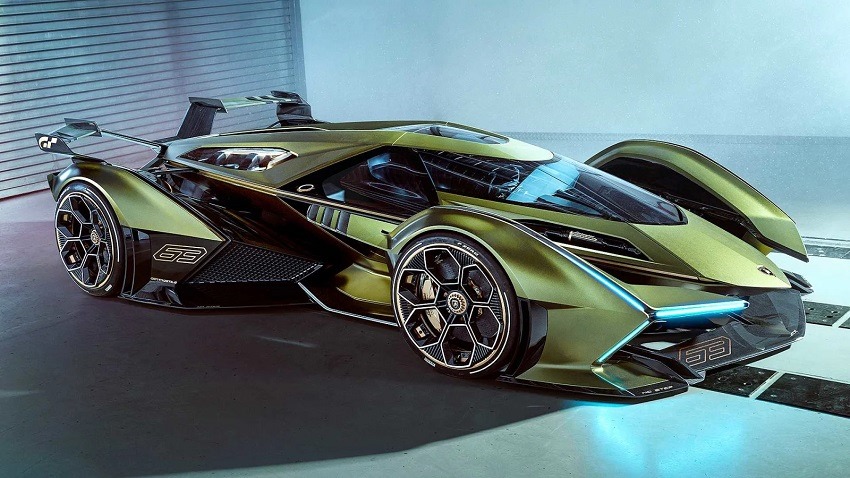 What an amazing week for cars. First, we get Lara Croft's first-generation chest on four wheels with Elon Musk's Cybertruck, and then we get the pinnacle of pure horsepower through an Italian lens of speed and style.
Last Updated: November 25, 2019