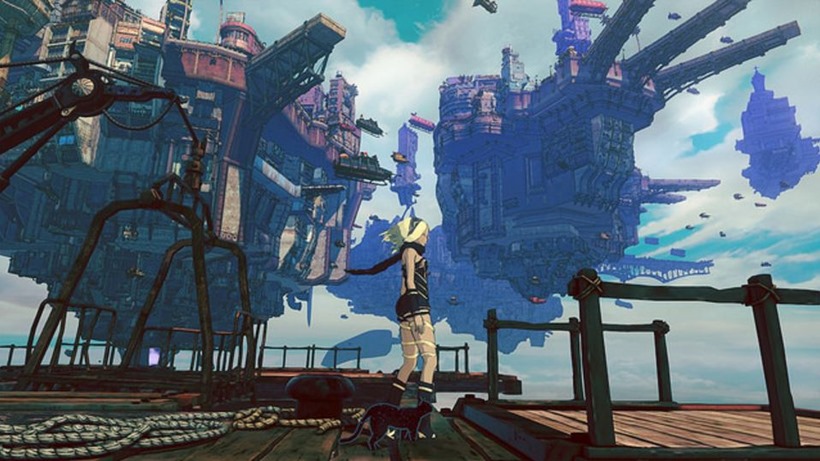 Sony took to the stage last night at Paris Games Week to tease and show off a whack of upcoming PlayStation 4 titles, one of which is a sequel to a Vita exclusive that came out back in 2012. Gravity Rush 2 is coming to the PS4, and it'll bring with not only new ways to mess about with the force that keeps things firmly planted to the ground, but also an AI buddy for when the situation gets a little too heavy.
If you've never played, or even heard of Gravity Rush before, I don't blame you. It was one of those rather good Vita titles that seemed to slip under the radar of many. Thankfully, if you'd like to get up to speed before the sequel rolls around, you can –  Gravity Rush Remastered will be landing on the PS4 on the 9th of February 2016.
If you're already up to date, then you can sit back and wait for Gravity Rush 2 to arrive. Unfortunately, there is no release date for it just yet, but there is some new gameplay to enjoy in the meantime. It shows off some of the new tricks Kat has up her sleeve.
In Lunar style, the force of gravity is reduced, making Kat lighter and quicker. In Jupiter style, gravity is increased, slowing down Kat's movements but making her more powerful. You can switch between Kat's three gravity styles seamlessly to combine the styles into different combos for each situation.
If you were paying attention (you know, just watching the video), you'd also see that Kat had some help from an AI companion. I wonder if it will ever be possible for another player to take control of that AI for some co-op Gravity Rush action? I don't know if it would work that well, but I do think it would be a lot of fun to mess around in that world with a friend.
Last Updated: October 28, 2015