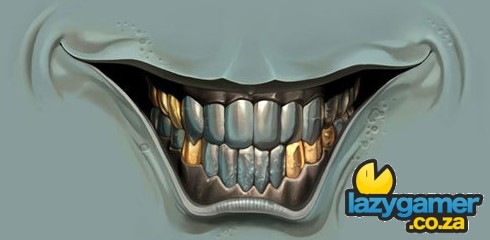 GRIN the developer with the most awesome logo and yet no so great games (Terminator Salvation)… okay they did also make Bionic Commando which was pretty cool but you get the point… has closed down.
According to their website they have had to shut down thanks to an unbearable cash flow problem caused by certain publishers not paying their bills in time.
They go on to thank Ubisoft and CAPCOM but have pointedly left out thanking Warner Bros who published their Wanted: Weapons of Fate and Terminator titles.
They also mention that they are sad that they couldn't complete an upcoming masterpiece that was in development but did manage to sign off with a brb, which in Internet l33t speak means Be Right Back.
Queue the gajillion rumours of the developers starting a new company with the strong core of GRIN… oh wait it's been announced already. Please welcome Outbreak Studios into the mix who unfortunately do not have a cool logo yet.
I remember when I was growing up back in the 1800's when a company closed down it was actually closed and didn't exist anymore, we didn't just change names like these kids now days.
Last Updated: August 13, 2009