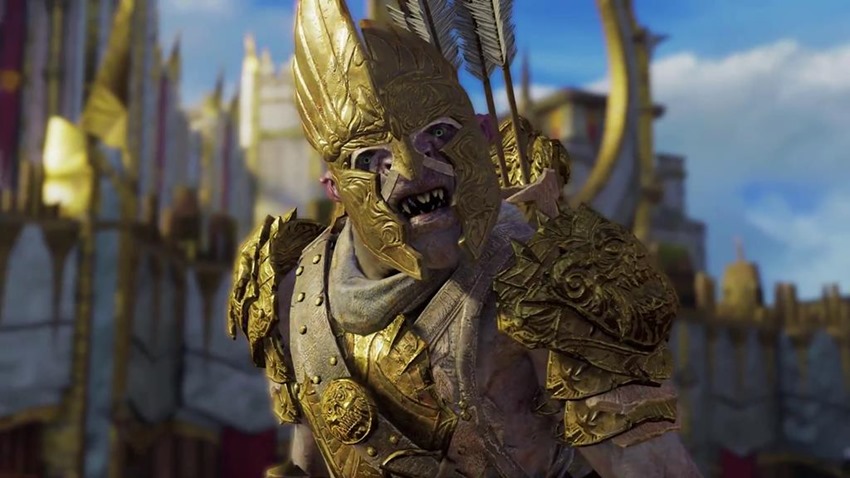 While questions over what war is good for exactly will always persist (GOOD GOD Y'ALL!), here's one universal truth: It certainly ain't cheap to wage one. War requires manpower, resources and all manner of weapons if you want to be successful. From humble guerrillas in the mist through to the Zap Brannigan school of thought where you send in countless waves of men to die until the Kill-Bots eventually reach their automatic murder limit, you're going to need some coin to pick a fight on a massive scale.
In Shadow of War, there's a faction of Orcs who are more than happy to contribute to the war chest. Orcs who have banded together to form the Marauders and now run around Middle-Earth, ransacking villages of their wealth. They also look complete baller in all that bling, according to the latest trailer for the sequel to Shadow of More Doors:
That's…a very weird trailer. I like it. The Marauders are but one of several new Orc tribes in Shadow of War, as developer Monolith seeks to shake up the bland world of the original Middle-Earth game with new factions who specialise in various fields of conflict. All of this is a plan to create a richer eco-system for Talion to make use of, finding more varied leverage according to your playstyle.
Which may or may not be focused on looking bling as f*** when you surround yourself with all manner of thieving Orcs that you've turned to your side with the power of an undead Elvish ghost wizard or something. I may not be an expert on all things Tolkien. Middle-Earth: Shadow of War drops on October 10, just in time for me to figure out what the hell grog actually is.
Last Updated: August 30, 2017