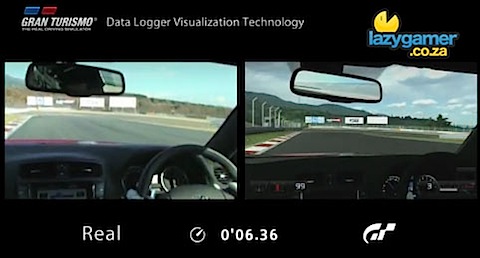 I love videos like this, they always show how far we have come technologically. The keywords for this video are "Data Logger Visualisation Technology".
You see, not only is the video below a sweet comparison between the realism in Gran Turismo when compared to real life, but it actually shows off the tech that Polyphony Digital uses to capture a real lap of the track. The tech then takes the lap and converts it into a lap in the game, going as far as logging what both the car and the driver is doing.
That way, they can then do their magic.
It's all really neat stuff, so check out the comparison video through the link below.
[Thanks to e1ace for his heads up via Twitter]
Last Updated: January 22, 2010