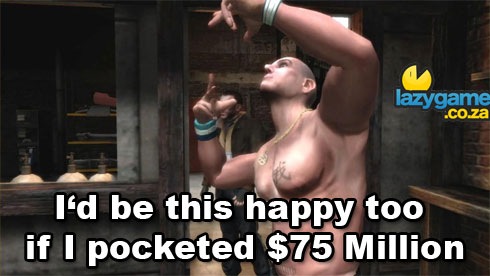 According to video game prognosticator Michael Pachter, Microsoft paid a whole bunch more than we imagined for Grand Theft Auto IV to find its way to the Xbox 360.
Of course, we know to take anything he says with a liberal helping of salt – but he reckons the sum was around 75 million US dollars. Think about that for a bit. That's enough for 21,008,403 Big Macs, or 150 000 nights – about 5 lifetimes – with a high class Swedish hooker.
"GTA IV was going to be a PS3 exclusive, but Microsoft paid Rockstar and Take-Two to make it a non-exclusive, and they paid them a lot," said Pachter.
"The number I've heard, and I'm sure this is right, is $75m, and that probably includes the funding for the first DLC packs too. It's more than the $50m that people talk about."
If this information is correct, that's a HELL OF A LOT of money just to have a game appear on your system, and not be completely exclusive. Was it worth it though? GTA IV did end up selling a boatload on both system – as did the DLC packs which, while exclusive to the 360 for a year, eventually made its way to the PS3 and PC too.
Did Microsoft sell enough systems and resultant games off the back of GTA IV for that sort of outlay to be worthwhile, or was it just an incredibly expensive blunder?
Source : Eurogamer
Last Updated: May 14, 2010