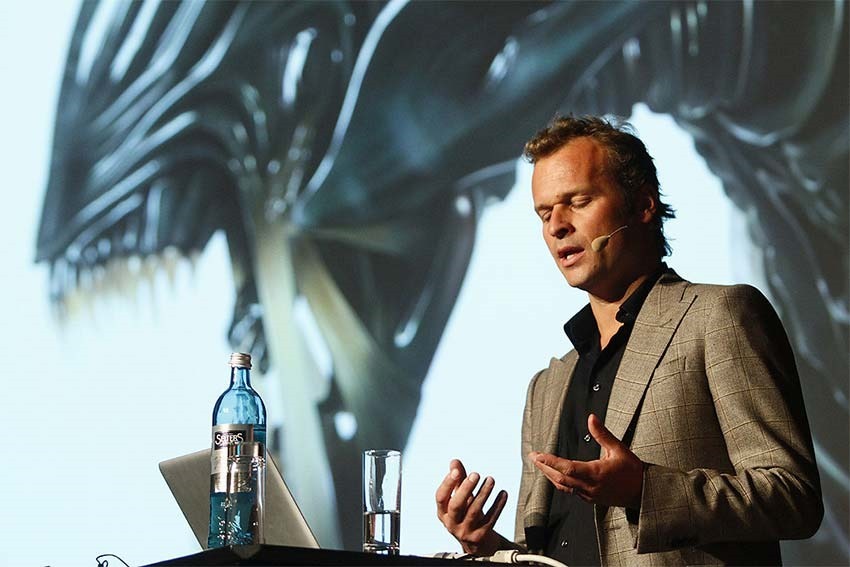 In a surprise move, Sony has announced that it's made Horizon Zero Dan developer Guerrilla Games managing director and co-founder Hermen Hulst as its new head of PlayStation's Worldwide Studios. That's the job that's been filled by the universally adored Shuhei Yoshida.
Hulst starts the job immediately and will manage Sony's 14 internal studios and the games that they make, Yoshida, meanwhile, moves into a role that'll see him nurture smaller, external independent studios.
"Hermen is a European who will be taking one of the major offices at PlayStation," said PlayStation boss Jim Ryan, in a statement that indicates that Sony is thinking a little more globally. "I think everybody in Europe should be thrilled and happy and proud that that is happening."

"Hermen is one of the most effective and well-respected leaders in the video game industry. He is a passionate advocate for the teams he leads and understands how to empower creative talent to build great experiences. I have no doubt Hermen can lead our teams to deliver compelling and diverse experiences at a steady cadence."
This flies in the face of reports that PlayStation as a whole has been moving towards being overseen by the US branch, with Sony Europe left with scraps. It'll be interesting to see if Sony Europe gets more say in things going forward. As for Yoshida, it seems a great fit given how much he loves smaller independent games.
"Everybody knows just how passionate Shu is about independent games — they are lifeblood of the industry, making our content portfolio so special for our gamers," Ryan said. "These wildly creative experiences deserve focus, and a champion like Shu at PlayStation who will ensure the entire SIE organization works together to better engage with independent developers through a culture of supporting and celebrating their contributions to PlayStation platforms."
Last Updated: November 7, 2019