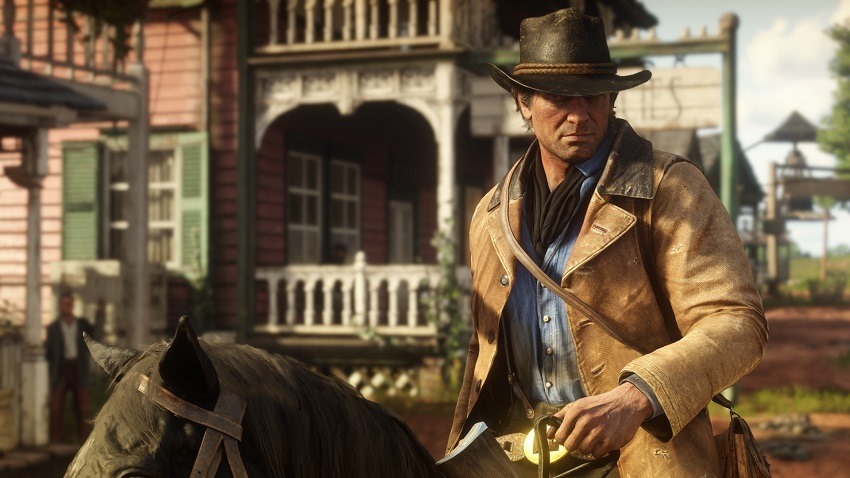 [Update] Speaking to Variety, Rockstar boss Dan Houser says that the 100-hour weeks pertained to top management and not general staff.
"The point I was trying to make in the article was related to how the narrative and dialogue in the game was crafted, which was mostly what we talked about, not about the different processes of the wider team," Houser wrote in an email statement sent in response to Variety's request for comment. "After working on the game for seven years, the senior writing team, which consists of four people, Mike Unsworth, Rupert Humphries, Lazlow and myself, had, as we always do, three weeks of intense work when we wrapped everything up. Three weeks, not years. We have all worked together for at least 12 years now, and feel we need this to get everything finished. After so many years of getting things organized and ready on this project, we needed this to check and finalize everything.

"More importantly, we obviously don't expect anyone else to work this way. Across the whole company, we have some senior people who work very hard purely because they're passionate about a project, or their particular work, and we believe that passion shows in the games we release. But that additional effort is a choice, and we don't ask or expect anyone to work anything like this. Lots of other senior people work in an entirely different way and are just as productive – I'm just not one of them! No one, senior or junior, is ever forced to work hard. I believe we go to great lengths to run a business that cares about its people, and to make the company a great place for them to work."
Glassdoor employer reviews, however, tell a different story. 
[End update – Original article follows]
The games industry is still reeling from the effects of Telltale's closure – not a singular example of how unsustainable big budget games are in the modern climate, but simply another example of how it's crumbling beneath itself. As the company laid off more than 225 employees, many took to social media to describe the horrible working conditions they endured. The studio employed endless crunch to meet deadlines, with employees working extremely long hours for seven days a week. Some even the day before they were laid off. So it seems curious that in this very climate, Rockstar would seemingly want to boast about how much it asked of its employees to finish Red Dead Redemption 2.
In a piece by Vulture (via GamesIndustryBiz), Rockstar co-founder Dan Houser explains that Red Dead Redemption 2 has been the hardest project the studio has worked on to date. But even that stress was pushed to the limit throughout 2018. With the release date looming, Houser explains that the studio instigated multiple periods of 100-hour work weeks so that the deadline could be reached. He goes on to break down what that time means in terms of voice-lines recorded, actors hired and lines of code written, all of which scream excessive.
But excessive is what results in the gorgeous gameplay that Rockstar has thus far shown off, with many players never knowing about the harmful conditions it was created under. Rockstar itself is notorious for such demanding work routines, which even stirred up problems for the studio back in 2010. Back then, a letter penned by spouses of Rockstar employees stated that the studio required 60-hours of work from each individual under threat of disciplinary action. Rockstar denied the authenticity of the letter, just before Red Dead Redemption released to critical and commercial acclaim.
It would be folly to suspect that Rockstar were telling the truth back then, given that their co-founder seems comfortable with stating that even stricter working conditions have been employed in the pursuit of their sequel. There are constant calls for unionization within the games industry so that proper labour practices and employee protection can be adhered to, so that pure passion and drive isn't exploited under threats of imminent closures and releases without compensation.
Red Dead Redemption 2 is out next week, and it's for all intents and purposes looking like a stellar game. But that shouldn't excuse what Rockstar is doing to achieve that.
Last Updated: October 17, 2018