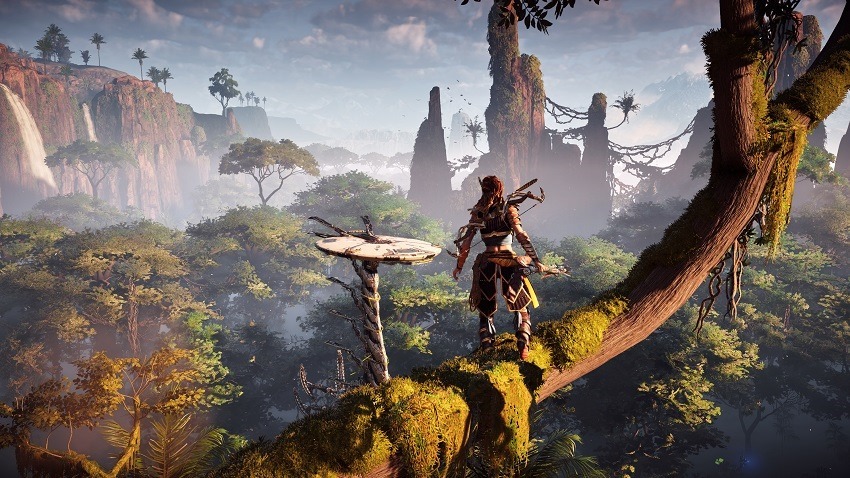 Horizon Zero Dawn is without a doubt one of the best PS4 games ever to release, and is likely to be a strong contender for many Game of the Year discussions in a few months. The new IP from Killzone developers Guerrilla Games has also been a sales success, with Sony revealing that the new franchise debuted with the strongest sales figures of any original Sony published IP in PS4 history.
Taking the first two weeks of sales into account, Sony reports that Horizon Zero Dawn has sold in excess of 2.6 million copies worldwide. It's not only a monumental achievement for Sony published games, but for Guerrilla Games themselves, with Horizon becoming their best selling title at debut in studio history. For comparison's sake, uncharted 4 (the fourth core title in an incredibly well received franchise) sold 2.7 million during the same two weeks in May last year, which only serves to show just how well Horizon has done for a new IP.
Speaking on the game's success, Guerrilla studio head Herman Hulst was thrilled with the sales, and expressed his excitement at getting to explore the franchise more very soon.
We're thrilled that Horizon Zero Dawn has been embraced by critics and players alike. Developing the game was a labor of love, so it's extremely satisfying to see that it elicits the same passion and enthusiasm from the gaming public that we felt during its development. This is only the beginning of Aloy's story and our exploration of the world of Horizon Zero Dawn, with the team already hard at work on an expansion to the story.
When that new story content is coming is up in the air right now, as Guerrilla have yet to formally reveal anything just yet. I'm hoping the Uncharted approach is looked at here, with a self-contained side story sounding like an enticing way to explore Horizon's world a little more. Perhaps something focused on Sylens, who is by far the most fascinating character next to Aloy.
If you haven't yet got your hands on Horizon Zero Dawn but have a PS4, what are you waiting for? Better yet, it's one of those games that should entice you into buy a PS4 in the first place.
Last Updated: March 17, 2017