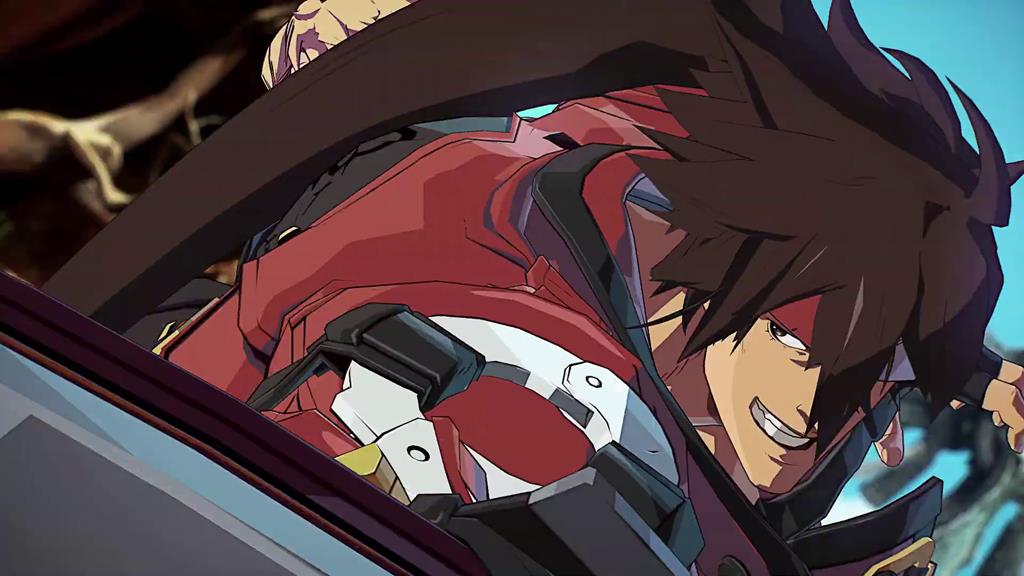 If you've even the slightest bit of interest in fighting games then you've no doubt heard of Guilty Gear, the super-fast anime fighter with a hard-rocking metal soundtrack. The series has been around for over two decades now, and while it's always been a bit of a niche franchise, it nevertheless continued to push the genre forward over the years.
Games such as Street Fighter, Mortal Kombat, and Super Smash Bros. are still the most popular fighting games you'll find today and will continue to be, given their mainstream appeal. Hell, Mortal Kombat is getting another big Hollywood movie and Ryu and Chun-Li have somehow made their way into Fortnite. This means that Guilty Gear will probably still only appeal to its own niche audience, but the latest entry in the series, Strive, deserves your attention not only because it's a great game but also because it's going to become of the most important fighting games of all time for one simple reason:
Its superb online experience.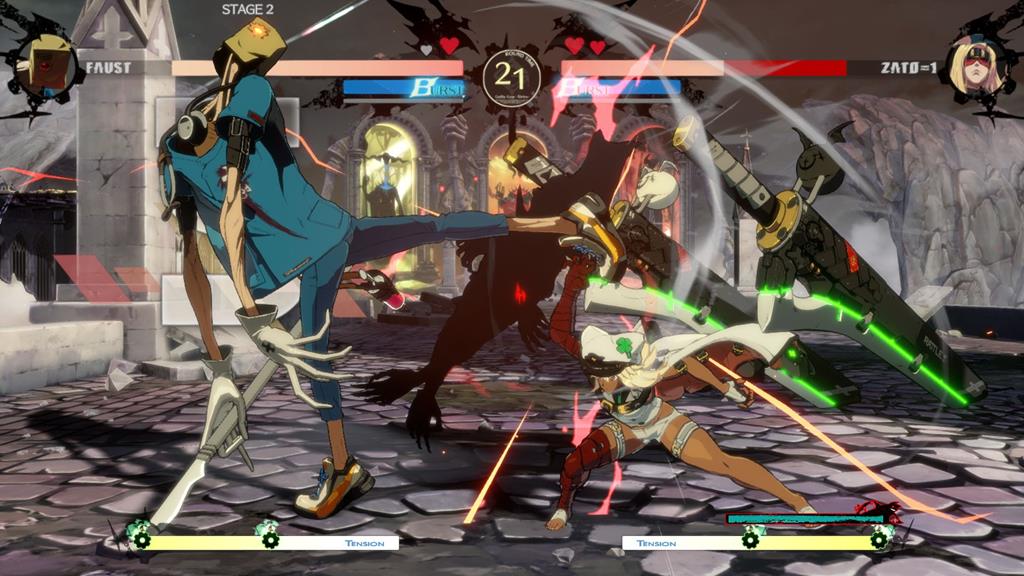 Playing online is all but commonplace these days with some of the biggest games being competitive free-to-play online titles. Technology has evolved to such a point where connecting and playing with people across the world is just a button press away. This is a luxury that a lot of fighting games just don't enjoy.
Don't get me wrong, you'll be able to play against someone in another country, just don't expect it to be a lag-free experience. The main reason for this is that historically, the infrastructure supporting the online experience, the netcode, relied on a delay-based system.
This means that your input is delayed as you wait for the input of your opponent to arrive, causing gameplay to feel sluggish and unresponsive. Players overcame this by adding in input delays during training so that they can get used to how it feels. The problem is that network connections can often fluctuate drastically, causing constant freezes and juddering. For a genre that relies on quick reactions and split-second decision-making, this is not ideal at all. The solution to this problem was the introduction of rollback netcode.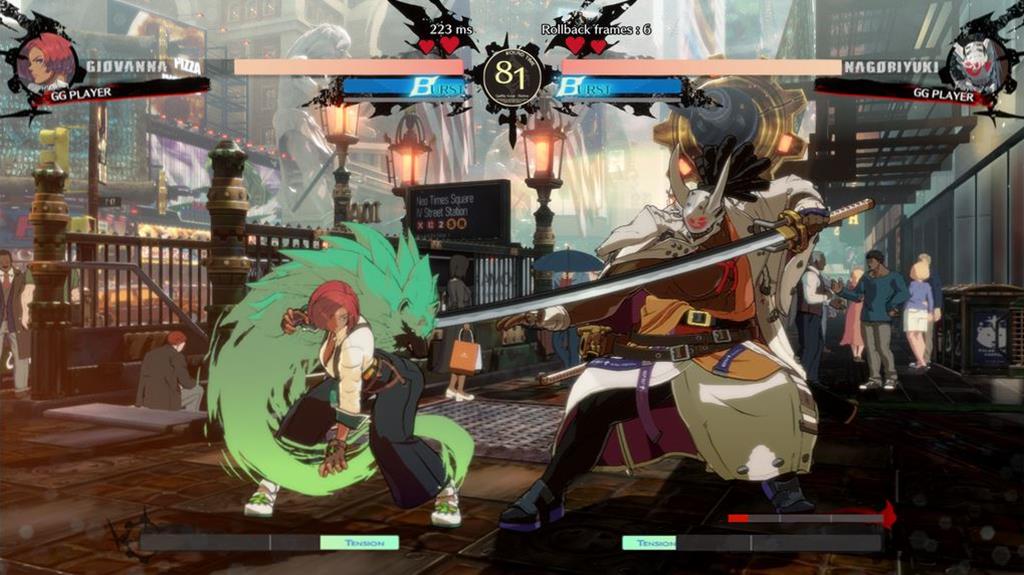 I'll be honest, rollback netcode is an extremely intricate and complex system so I wouldn't be able to do it justice if I try and fully explain it here, but the gist of its implementation is that instead of a delay put in place to mitigate your opponent's input arriving late, your input is processed immediately and the rollback system predicts what the opponent's next move will be.
When the input eventually arrives, the system will either rollback if the input doesn't match what was predicted or the game will just continue to run normally. Sometimes you'll see characters teleporting here and there if the prediction was incorrect, but for the most part ,this allows inputs to feel responsive and snappy. Rollback isn't something new, and even games like Mortal Kombat 11 have this kind of netcode, but some implementations are just not good enough to support people who playing aganst each other from different sides of the world.
As a South African who loves fighting games, it's hard to really communicate how frustrating it is to not be able to properly play games in this genre online. Unless I'm playing people in my own region, there's just no way I'll get a good experience. What makes things even more frustrating is that because of COVID-19 I can't just visit a local FGC scene or even an arcade to play some decent matches against humans, leaving online as my only option.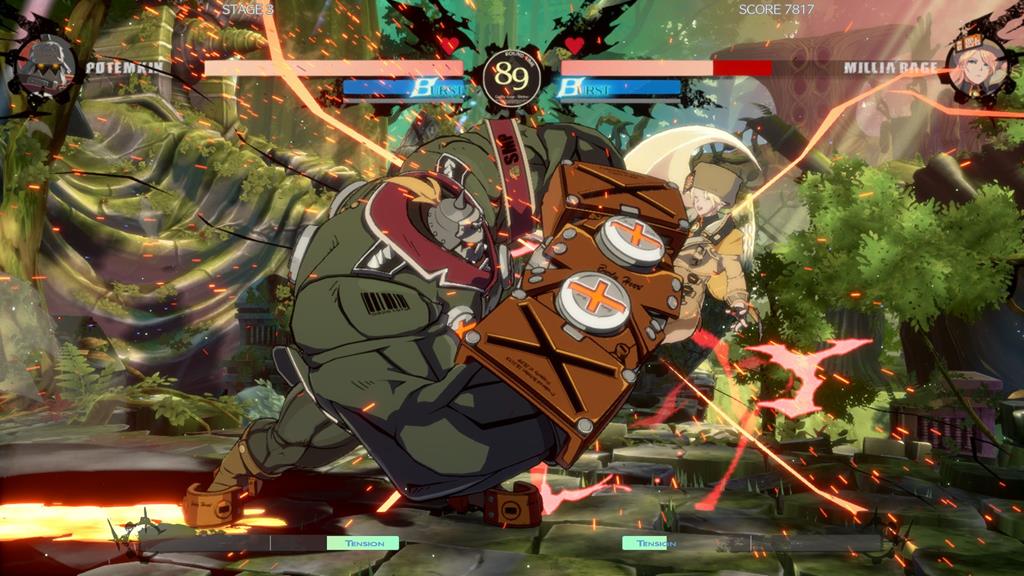 I've honestly just given up getting invested in fighting games and it breaks my heart. After Guilty Gear Strive was announced, I wasn't really that excited even though it looks absolutely breathtaking. Then the devs gave constant updates trying to drive home that the netcode is going to be great. It was a hard thing to believe and I kind of just brushed it aside. That is until I played the open beta a few days ago and experienced it for myself. This was hands down, the single most magical fighting game experience I've ever had. 
I know my previous statement sounds like an exaggeration, but I couldn't believe that I was able to hop into an European lobby and match up against anyone. I didn't have to even think about connection bars or region restrictions; I could challenge someone and it felt like I was playing with that person locally. I don't know what type of black magic Arc System Works is doing in the background but I've never experienced smooth online matches in a fighting game before.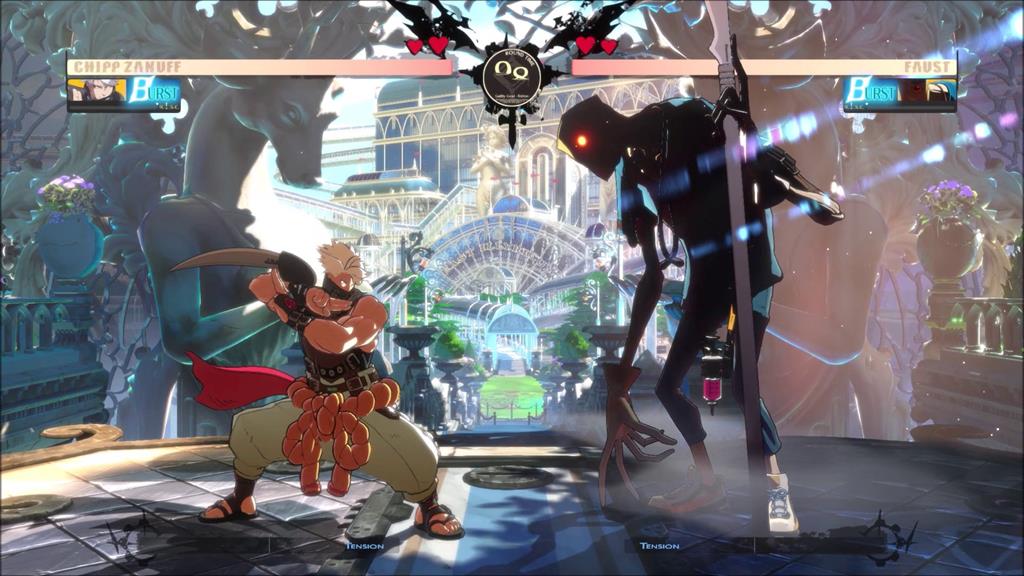 This is an incredibly important milestone for the genre when a title this big is able to allow people from all over the world to play with each other seamlessly. While I understand that every company and their development processes will differ from one another, there's just no way that future games can get away with terrible online. COVID has shown us how important playing with people online can be and fighting game fans shouldn't have to put up with shoddy online matches anymore.
Guilty Gear Strive is setting a new gold standard for online play and has reinvigorated my love for fighting games. I find myself watching a ton of different content creators who made videos for the beta, studying their playstyle and how they deal with different match-ups; I'm just that excited.
This game is going to be really important for many players and I just cannot wait for everyone to experience it. 
Last Updated: February 25, 2021