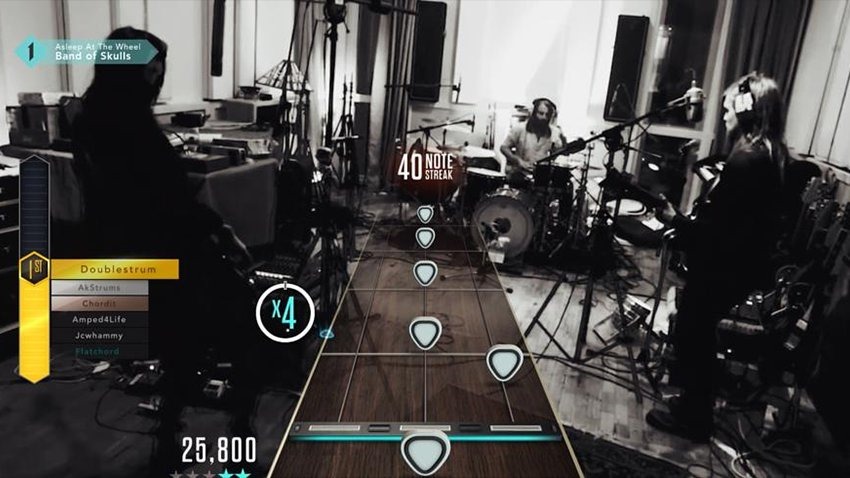 Once upon a time, Guitar Hero was one of the most popular game franchises on the planet. Thanks to a proliferation of plastic-instrument-based games and their subsequent saturation, general interest in the genre petered out. This generation we've seen just two major games of that ilk; the ill-fated Rock Band 4, and the similarly flat Guitar Hero Live.
Here's a thing though. Guitar Hero Live was a decent game, that tried to do something new. With its two banks of three notes, it came far closer to replicating an actual guitar than before, as it used actual chord shapes. Its most interesting feature though, is Guitar Hero TV, an online service that lets players play genre stations, effectively supplying them with regular, brand new music to play along to.
Its most interesting feature is shutting down at the end of this year. Activision quietly released sunset information for GHTV. As of December 1, it's shutting down, leaving the songs that the game shipped with the only ones available to play.
If you happen to have any of the game's faux currency lying about, you have until November 30 to spend and use it. As for the iOS version of the game? Well, it's already been yanked from the store, and updating it could see it disappear from your device. As it is effectively just the GHTV bit in a mobile form, it too will stop functioning completely by the end of the year.
This is just another precautionary tale about "games as a service" though. Once those services get shut off, games can and do lose core features.
Last Updated: June 4, 2018