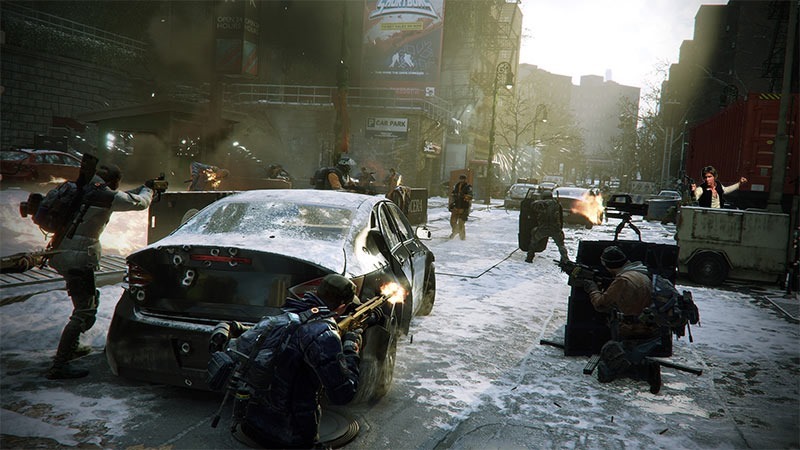 Tom Clancy's The Division is a pretty fun game! And I say that as somebody who's mostly played it alone. I haven't touched it in ages as there's nothing calling me back to the game right now, but I do think that'll change with the upcoming incursions stuff.
The impending, free Incursions update brings with it some new end game content, along with the much requested loot-trading feature – so it's just the thing to bring Agents back in to the game to continue the fight to save New York.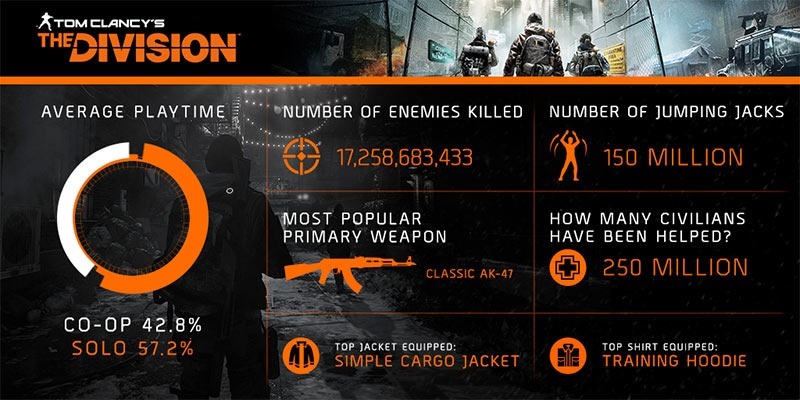 It seems I'm not the only one who's mostly been playing alone though – according to some silly stats, it seems that nearly 60% of the time people spend playing The Division is done alone – showing that there is a demand for great big single player experiences, I guess.
The stats also show that people like to keep fit just after an apocalypse, with 150 million jumping jacks having been done so far – with half of them done by Darryn alone.
The stats also show that many, many enemies have been killed: 17 hundred and a thousand, and twelve and eleven and I should never have taken maths lessons from Zuma. 17,258,683,433 guys have been extinguished, and I think that's a lot. Agents have also helped 250 million civilians, so that's nice.
The update is out today, and brings with it a laundry list of changes, fixes, crafting fixes and more. You can read the entire changelog here. Or you could just watch this shiny new Incursions trailer:
Last Updated: April 12, 2016