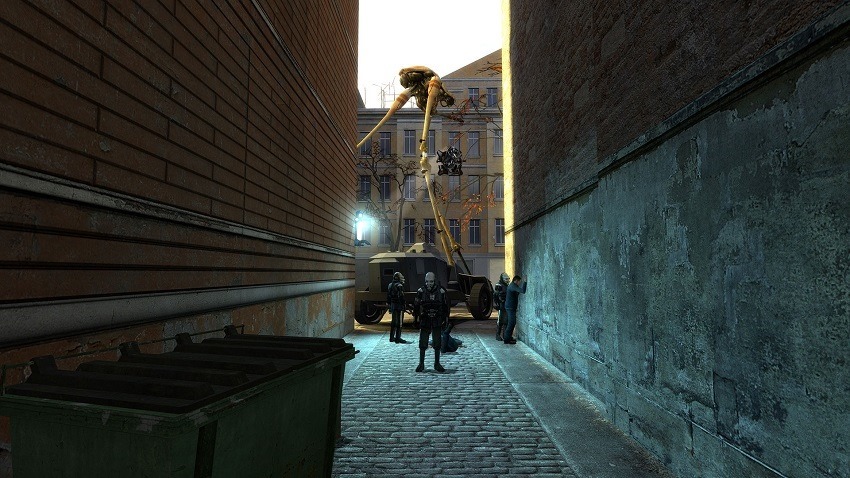 Half-Life 2 is an undisputed classic and an integral part of video game history, even if it looks like Valve is never going to make good on a promise for a sequel. The shooter originally launched in 2004, when the idea of consumer-based VR headsets was nothing more than a pipe dream. It's taken over a decade to realise that dream, and so what better way to revisit City 17 than with a big, sweaty set of privilege goggles strapped to your face?
A new community project is hoping to do just that, with Half-Life 2: VR popping up on Steam Greenlight. The mod wants to inject the original version of the game with new features, such as full VR support for Oculus Rift and HTC Vive, improved textures and models, and tweaks to user interfaces and interactions with weapons (manual reloading with your motion controllers, for example). There's a bunch of other features in the trailer below that make little sense (HDR lighting for VR devices that don't support it, for example), but you get the general idea.
It's strange that a non-Valve run VR version of their arguably biggest franchise is looking for help on a platform they've created, and not Valve themselves developing it for their in-house VR headset. It seems like the sort of thing that would've been perfect for shipping with the Vive, if Valve was actually still making games. Gabe Newell seems to think they still are, but it only takes a couple of projects like this to show how hungry players are for products that Valve just isn't focusing on.
Whether it manages to actually turn into something that you'll actually be able to play one day is another story. Valve is in the process of overhauling Steam Greenlight for good reasons, but I'm hoping that this will manage to actually make it out there for fans of the franchise.
Last Updated: May 15, 2017