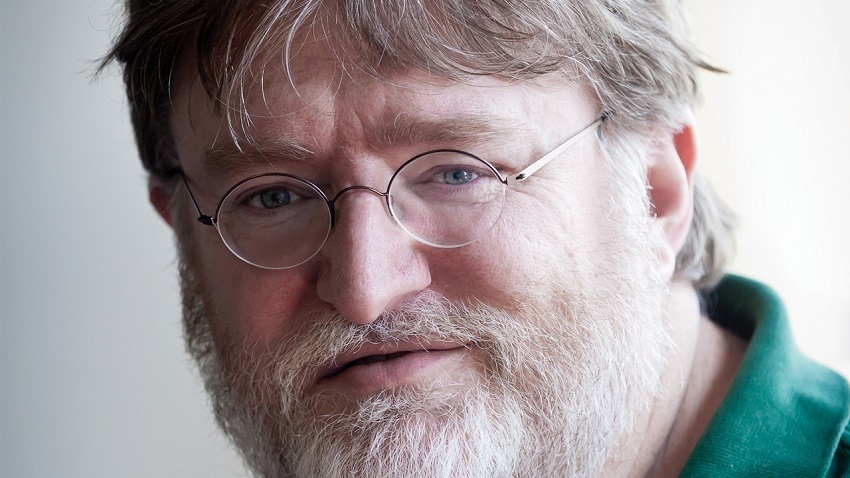 If you've been holding your breath for a new single-player experience from the minds behind Half-Life, Portal and Left4Dead, you're likely dead. Valve has been so focused on digital distribution for Steam and, more recently, VR projects that it's relegated single-player, traditional development for years now. Gabe Newell is constantly hounded with questions regarding a new Half-Life Episode or the future of actual game development at Valve, and last nights Reddit AMA was no different.
Surprisingly though, Newell offered up a little more insight than the standard responses we've come to expect over the years when posed with the same questions. Particularly surrounding the idea of a new single-player game coming from the Valve offices, which Newell says is a strong possibility. He also offered more support towards the ideas of film adaptations of both Half-Life and Portal, saying that both projects were still progressing.
Newell also had an interesting answer when posed with a question regarding the company's Source Engine 2, alluding to multiple unannounced projects that were being worked on with the tech powering titles such as Dota 2.
We are continuing to use Source 2 as our primary game development environment. Aside from moving Dota 2 to the engine recently, we are are using it as the foundation of some unannounced products. We would like to have everyone working on games here at Valve to eventually be using the same engine. We also intend to continue to make the Source 2 engine work available to the broad developer community as we go, and to make it available free of charge.
He did, of course, caution fans that reading into statements such as this and any others regarding the illusive "three" in it was only to their detriment, with Newell not able to offer up any updates regarding the progress (or lack thereof) on Half-Life 3. At this point, it's clear that Valve has a few things in the works, but their return to the heyday of Portal and Half-Life is fast becoming a pipe-dream.
You can read through the 12 000 comment strong AMA right here, if you enjoy seeing similar answers to similar questions.
Last Updated: January 18, 2017