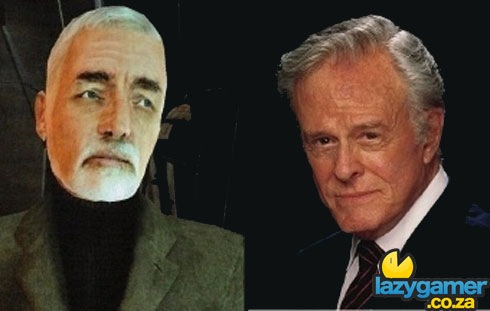 "Tell me, Dr. Freeman, if you can. You have destroyed so much. What is it, exactly, that you have created? Can you name even one thing? I thought not."
Such a grand voice – calm, authoritarian, yet eerily ominous. This was the voice of Dr Breen, the administrator responsible for the events at the Black Mesa research facility.
Robert Culp, the actor who so brilliantly supplied said voice died yesterday at the age of 79 after a fall. Culp was an established screen actor, appearing in numerous hit TV shows in his 50 year career, including "I Spy" alongside Bill Cosby.
Gamers though will undoubtedly remember him as Breen whose broadcast monologues throughout city 17 set the tone, and set the back story.Culp will be missed as the voice of Wallace Breen should Half-Life 3 ever actually become a reality. He is survived by his wife, five children and five grandchildren.
The actor who provides the voice for Gordon Freeman has remained silent on the matter.
Source : CNN
Last Updated: March 25, 2010