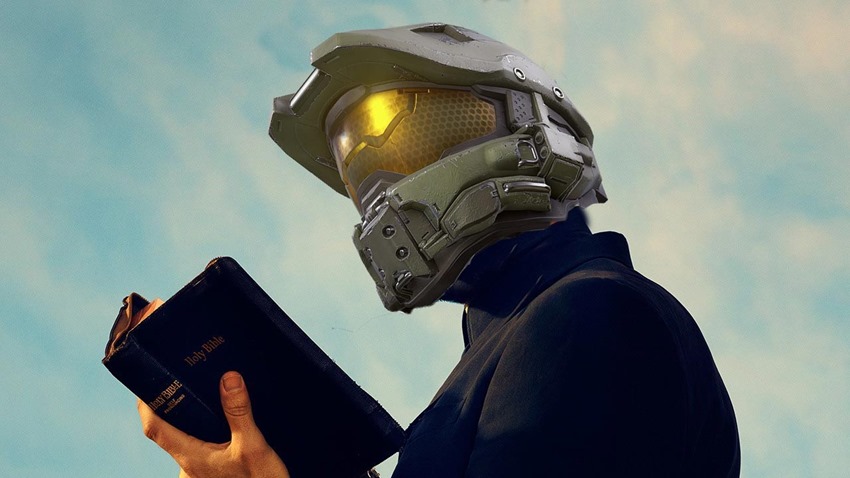 Years in the making, Halo 5: Guardians was the middle-chapter in a saga of reclamation, a new entry in a franchise that made the Xbox a must-own console in the 2000s. Fans were hungry, eager to gobble up any new adventure starring Master Chief. What fans weren't expecting however, was a story that boiled down to Master Chief and pals.
Halo 5 had a two-pronged approach to its storytelling, focusing either on the faceless hero or the next generation of super-soldiers led by Spartan Locke. The reason for their inclusion boiled down to gameplay mechanics, as Halo 5's big hook was co-operative action spread across two to four players at any given time. Not a bad idea, but maybe not the best idea for a core Halo game.
A feeling that Halo's team got plenty of flack for, from fans. "We took some digs for storytelling in Halo 5, but they were absolutely merited. We very much realized that people wanted Master Chief's story of Halo 5," Halo franchise manager Frank O'Connor said to GamesTM via Wccftech and NeoGAF.
Chief we tend to think of as kind of a vessel for your adventure
We definitely marketed in a way that we hoped was going to bring surprise, but for some fans and certainly fans of Master Chief, it was a huge disappointment because they wanted more Chief.

Chief we tend to think of as kind of a vessel for your adventure rather than necessarily this major character in the universe. He's really just your entry into the universe. But people have become attached to him over the last fifteen years and they've started to sort of fill in the gaps that the character deliberately has for gameplay reasons with a genuine emotional attachment. We certainly underestimated that with Halo 5.

It wasn't that surprising to me, but the volume of 'give us more Chief' at the end of Halo 5 was significant and so I think if anything he's slightly more important now than he has ever been, certainly to our franchise.
So what's next for Halo? A chance to "shift the focus a little bit to making the world a little bit more realistic and compelling and, I would say, more fun for players who get to inhabit the Chief in the future, pretty much as they demanded," O'Connor said.
Doubling down on Master Chief story and the amount of focus on him was probably the easiest learning from Halo 5. That was a really simple thing to absorb and embrace.
Personally, I'd like to see Halo 6 come up with terms that don't leave me scratching my head into bloody lesions. I'm still trying to wrap my mind over this idea of the Didact and the Composer and dammit 343 just use regular terms already. One Destiny is enough, thank you.
Last Updated: April 26, 2017