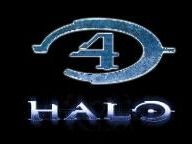 Recently Microsoft has been recruiting heavily on Gamasutra.com for an entire development team to work on a new project in the Halo universe.
Obviously "Finish The Fight" means something different in American than it does in English as I thought the sub-par finish the Halo 3 was meant to be the last we saw of Master Chief and his band of merry men.
Though I have to be honest and say that even though I don't play Halo much and am not a huge Halo fan by any stretch of the imagination but having said that I am excited about a new Halo title.
I think it's the pure size of the game that gets me excited as the media goes nuts, Microsoft start prancing around like they rule the world and the retailers throw parties left, right and centre to celebrate the retail rush that follows the release.
Also the single player game is a whole load of fun and well worth the entry cost.
Source: 8BitJoystick
Last Updated: May 20, 2009