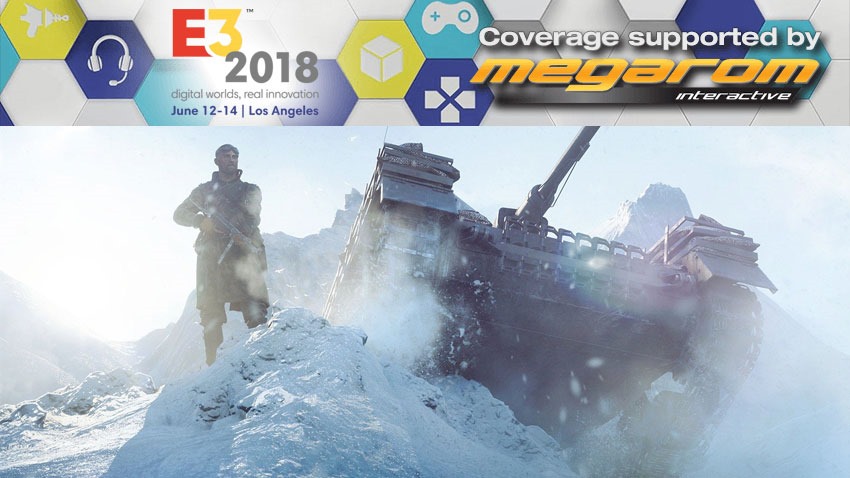 Battlefield has always lived on its multiplayer modes. Introduced in Battlefield 1, Operations was a new mode that attempted to inject a little of the flair of single player narratives within a multiplayer context, with multiple objectives that span across expansive maps. Grand Operations takes that premise, and as its name suggests, makes it bigger.
Grand Operations are great big expansive, asymmetric battle with up to 64 in their own squads battling across several maps and modes over several in-game days. Instead of Operations giving squads the same shared objectives, this Grand iteration delivers more varied, multi-phase battles with spread squads sometimes having different objectives.
We played two days the Grand Operation in Norvik, Norway where British forces were trying to reclaim the city from German occupation. It's Battlefield V's new Airborne mode. Playing as the allies, we had to storm the Norvik harbour on the first day, parachuting in – to work with the squad in using explosive to destroy German artillery cannons. The defenders, meanwhile, obvious had to keep the cannons intact, building fortifications in prescribed areas to prevent the Allied invasion. They could set up sandbags, machine guns, barbed wire and tank blockers to stave off the attack – which they did successfully, because everybody in my squad was just out to get kills – making it a frustrating experience for me. There's a definite need for communication and working together to get through the increasing fortifications, and without it, we were only able to take down two of the three necessary canons on the first day.
It did mean that we started the second day at a disadvantage. In breakthrough mode, we had to capture sectors from the defending Germans before that day had come to an end. To capture a sector, we'd had to secure and hold all flags within that area simultaneously. We once again only managed to capture two of the three sectors, ending the game with a German victory. Both days took place on the same map, but with vastly different scenarios. The multiple phases, with squads working on different goals really helps inject a feeling of being part of something greater, but for somebody like me who's not invested in the minutiae of Battlefield's systems, it just feels like more of the same, just on a grander scale. The nature of EA's play event and my limited access to it mean that I only had that short, minutes long demo, but I have a feeling that fans of the series will be happy with it. The move to World War II means that there are fewer bolt-action weapons, a lot more explosive armament and a greater, deadlier selection of vehicles.
Last Updated: June 11, 2018