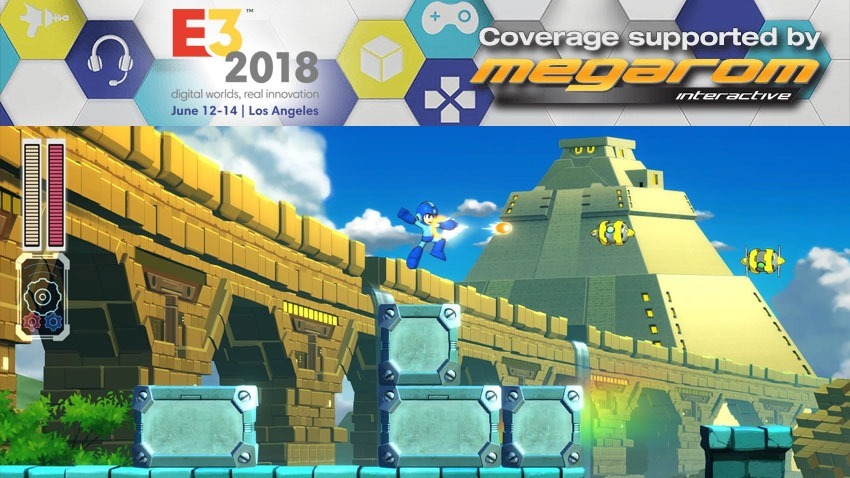 For years, I've lamented the sad, sad treatment that Capcom's blue bomber has endured. As a longtime fan, the cancellation of multiple games and the resulting deprecation of the lemon-slinger's status has been dispiriting. When I saw the announcement (and later, the subsequent trailer announcing its release date), I was a mess of conflicting emotions. Sure, it looked great, bringing the classic side-scrolling running and gunning back, but we've been down this road before.
Keiji Inafune and Comcept's Mighty No9 similarly filed fans with hope that Mega Man was back, even if it wasn't in name. It's not just possible, but likely that Mega Man 11 could go the same way. Now that I've played it, whatever trepidation I've carried has been swept away. Mega Man 11 feels perfect.
Its developers obviously understand that Mega Man is all about how it feels to play, and it feels just like home. Sure, there's a certain nostalgia behind that, but this isn't just a beloved, but well-worn concept being given a shiny, modern coat of paint. It does look marvelous though; the 2.5D aesthetic is given the sort of modern visual flair you'd expect, with particle effects and other flourishes that wouldn't have been possible in the past.
Mega Man has also changed. By using the shoulder buttons, the robotic blue hero has access to two new abilities, which make up the double gear system. Speed Gear slows temporarily sows time down, allowing you to make trickier jumps or move through obstacles without requiring lightning reflexes. Power Gear lets him charge up his blaster to allow for two full-powered shot. They are not, as I first feared, just a way to make the game easier. Their inclusion means that the level designers can build levels around these inclusions, requiring what can seem like otherworldly dexterity.
Mega Man can't just run through levels with these new systems active, as they operate on a cooldown. On top of that, end-level bosses have access to the same tech, giving them different phases that add a new dimension to the series' signature boss battles.
I left the brief demo with an indelible smile that's persisted hours later. I'm a happy Mega Man fan, and I can't wait for this new game to come in October. It's out on Pc, Switch, Xbox One and PS4
Last Updated: June 13, 2018