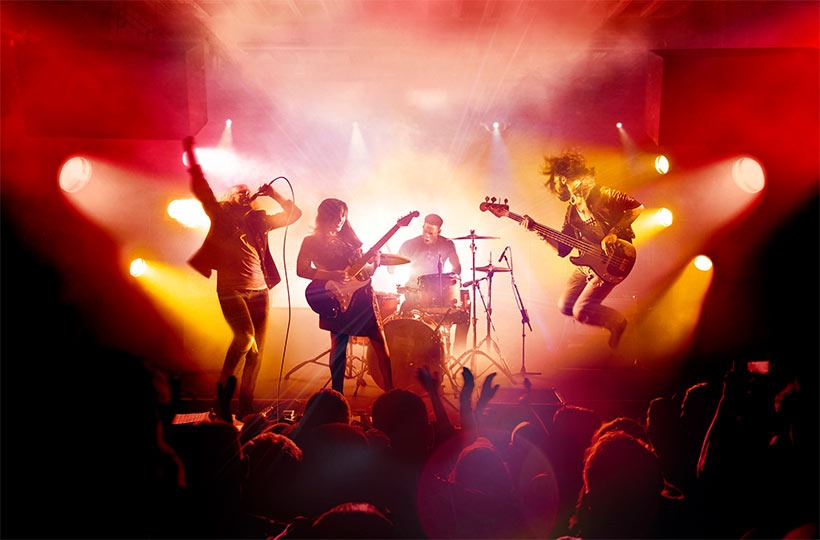 Rock Band 4 is a good game. It sticks to what the series has always done best – make playing on fake instruments a whole lot of fun. It's been critically lauded, but many gamers seem to want to form their pre-purchase opinions from those of other users – which is where user reviews, available on store fronts like Steam, Metacritic and Amazon – come in to play.
They're coming increasingly popular, a sort of digital word of mouth and many use them as gauges for potential purchase. It's what makes this latest bit of Amazon review bombing a little sad.
Employees of Harmonix, the company responsible for making Rock Band, had taken to posting their own reviews on the game on Amazon, without disclosing their involvement.
Folks from reddit and Destructoid noticed the naughty reviews, and took some screenshots.
At the time, it wasn't ascertained that the reviews were indeed posted by Harmonix staffers, or if their names had been appropriated, but Harmonix has confirmed them, and sort-of-apologised.
"Harmonix has clarified its internal policy about posting reviews of our own products on retail sites, and we've asked that existing reviews be edited to identify Harmonix employees or be removed entirely," the studio said in a statement. "While we believe the reviews posted by a few employees were sincere and without ill intentions, as a studio we don't believe these are appropriate actions. We appreciate the feedback from the community, and take our relationship with our fans seriously."
Many of the reviews have since been deleted, with some amended to clearly show affiliation.
One review has had this added:
"I added this review half in jest (as you might be able to tell from the tone of the original). In hindsight, it's probably important that I note that I worked on the game and work for Harmonix. That being said, I'm confident that if I didn't I would still give the game five stars. It's a beautiful, peaceful, cooperative game, rare enough already in today's landscape, that I can play with my wife and kids. Music discovery, playing with your family and friends, and cooperation make Rock Band my favorite."
While it's wonderful to be proud of the work you do, reviewing those products in a public space without disclosure is disingenuous and dishonest.
Last Updated: January 4, 2017