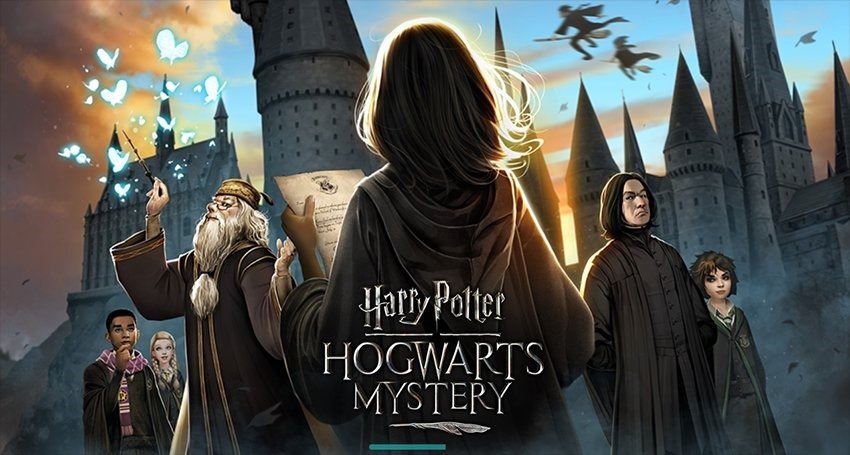 Last year, We told you that two Harry Potter games would be coming to you mobile phones. The first was effectively Harry Potter given the Pokémon Go treatment. We're still waiting for that one to arrive while developer Niantic continues to make Pokémon go a better game for fans with more patience than I have.
The other game, Harry Potter: Hogwarts mystery, is a story-based mobile RPG that lets you create your own character and become a student at Hogwarts School of Witchcraft and Wizardry. It's out right now on the  iTunes App Store and Google Play Store.
"The story of Harry Potter: Hogwarts Mystery is set in the 1980s," developer Jam City said in a press release. "In the game, players will progress as a student through Hogwarts, joining one of its four houses. Players will be able to create and upgrade personalized characters using an avatar customization system, learn an arsenal of magical skills, and form relationships with other students."
While many seem to be enjoying the game, reports thus far say that the game is loaded with microtransactions though, some of which you may actually need to buy to progress through the story.
Says the game's marketing material:
"YOU have been chosen to attend Hogwarts School of Witchcraft and Wizardry! Embark on your own adventure in this all new RPG set in the wizarding world, years before Harry Potter received his Hogwarts letter. Explore never-before-seen rooms of Hogwarts Castle and investigate ancient mysteries. Learn powerful magic and knowledge from Professors Dumbledore, Snape, and more. Duel against your rivals and forge alliances with new friends to help you on your adventures"
Last Updated: April 25, 2018