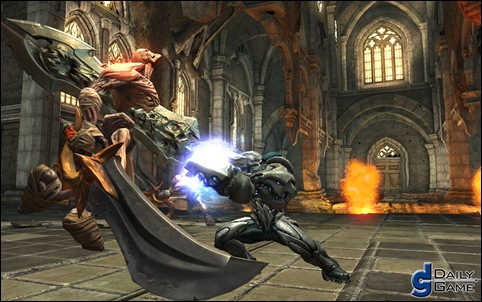 A while ago I heard news of this game, and then, as rapidly excited as I had become it retreated to the shadows. I'm of course talking about THQ's Darksiders: Wrath of War. It certainly is a novel idea to choose a protagonist that's "War" itself, taking on both the forces of Heaven and Hell. Those are some big shoes to fill.
Luckily for him, this happens to be War (as in, The 4 Horsemen of the Apocalypse, War) and he's rocking some size 14's in the shape of a sword bigger than a Toyota Hi-Ace! I have to confess, I actually also remember hearing about a story like this when I was still in University.
It also had something to do with the 4 Horsemen and big swords and a lot of fighting. I'm going to give some props out here, because the guy who wielded a story similar to this one, was none-other than guest writer for Lazygamer, Faheem Abrahams. So I think he'll be pretty excited…and possibly disappointed…and upset…O geez! Faheem, don't do anything rash now.
It's just a game. Breathe buddy! Anyway, I hope for his sake that the new Darksiders trailer puts a smile on his face and doesn't cause him to…Faheem, put down that TV dude! It isn't worth it! Anyway, enjoy guys, and Faheem, I am however still eagerly awaiting the graphic novel adaptation* of your story. Big ups brother! 
*Faheem wrote a feature-film script titled The Purifier (working title) which was almost the same as Darksiders plot. He now wants to turn it into a graphic novel, as he is an artist as well as a writer. Good luck mate.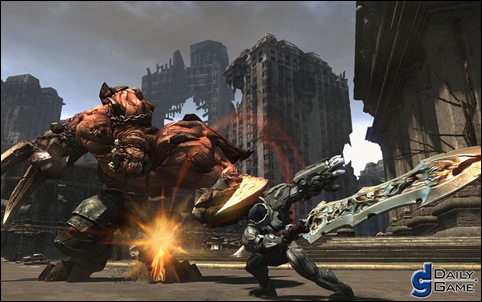 Well, here is the said trailer! Enjoy guys!

Last Updated: May 21, 2009