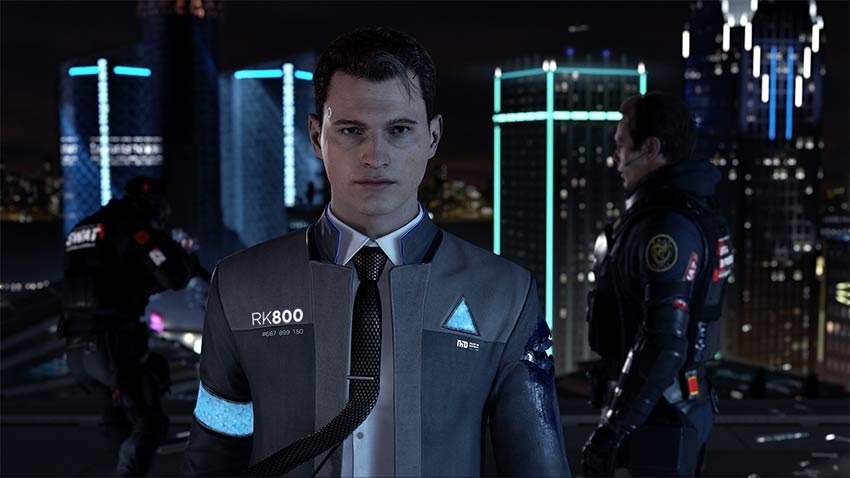 Quantic Dreams, purveyor of interactive drama action-adventure video games, started out as a multi-platform developer, but the company's latest output has all been exclusive to PlayStation systems. Heavy Rain, Beyond: Two Souls, and Detroit: Become Human were all made in partnership with Sony, and were thus exclusive to Sony's platform. Now, the company has sold of a minority stake to Chinese tech company NetEase. The investment will enable the French studio to begin working on the next generation of consoles – and go multi-platform once again, opening its brand of games to a wider audience.
Says Quantic Dream boss David Cage:
"This investment will allow us to invest in future technologies and games in order to prepare for the next generation of platforms, with the same ambition regarding creativity and innovation.

"Our goal is to develop our studio as a global, multi-franchise company, while remaining an independent studio. We want to keep developing original games in the genre we pioneered, but also expand our audience by being present on all platforms."
There's no word on what that minority stake cost NetEase, but the company has its fingers in a few other developers. NetEase recently partnered with Destiny developer Bungie, to the tune of $100 million.
I have a bit of a love/hate relationship with Quantic Dream's games. While they're engaging, enjoyable cinematic experiences they're often overwrought, riddled with plot holes and curious plot devices, twists and turns. The studio puts out some really good stuff, but David Cage – who fancies himself a bit of an auteur – needs somebody to reign in his sometimes fanciful ideas.
Last Updated: January 30, 2019