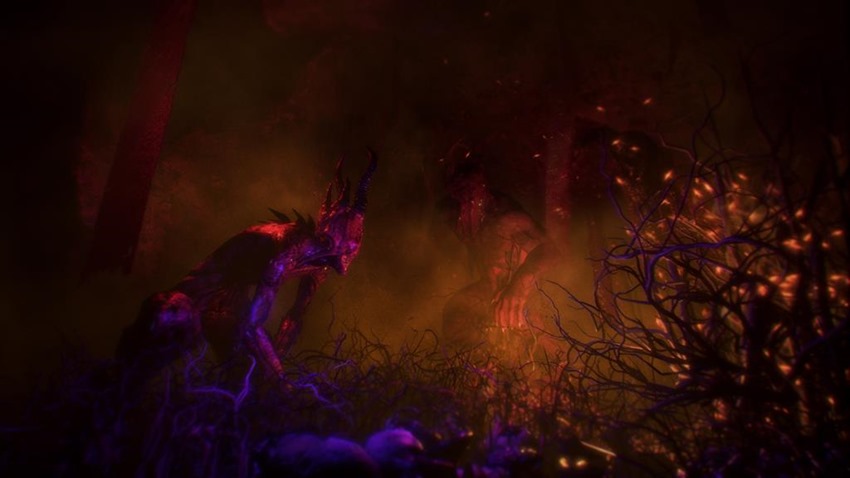 I have been to hell. I have witnessed suffering on a cosmic scale, I have seen the various circles of torment that Dante travelled through and I have spoken to the very demons who guard the gates of the eternal pits of suffering. Enough about the Port Elizabeth Kempston traffic department though, let's talk about a game that goes by the name of Agony.
You may have heard of it, what with its hellish visuals and a population of demons who either want to murder you or have sex with you. Then murder you. Originally due for a release in March, Agony was pushed back to May 29 instead as some extra work was needed to help deliver some more torturous content.
Looks like that extra time in the oven has paid off, because Agony won't exactly be the briefest of walks in Satan's backyard. Over on Twitter, developer Madmind Studios dropped some new information on the impending release, teasing multiple endings and gameplay that'll have you returning for more torment:
The journey through hell will take about 12 hours to beat, but the main campaign is not the only thing waiting for you in Agony! #AgonyGame #UE4 #indiegame #horror #gamedev #indiedeveloper pic.twitter.com/9oYjZ2qV3p

— Agony (@AgonyGame) April 24, 2018
Agony will have seven different endings. Will you discover all of them? #AgonyGame #UE4 #indiegame #horror #gamedev #indiedeveloper pic.twitter.com/J2sjflPrlP

— Agony (@AgonyGame) May 2, 2018
Man, Agony looks…weird. There are some stomach-churning visuals in the gameplay glimpsed at so far, and yet it's like the most attractive car crash I've ever seen: Morbid, ghastly and I can't stop staring. Not bad for one of the success stories of Kickstarter.
Last Updated: May 3, 2018