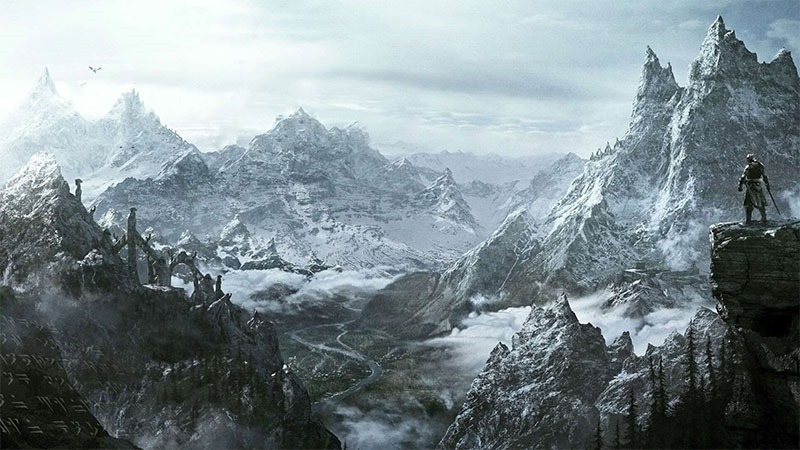 Later this month, it'll be time to step back in to the shoes of the Dovahkiin, a warrior with the body of a mortal and soul of a dragon, whose destiny it is to destroy the evil dragon Alduin. Only, now, with shinier textures and prettier graphics!
Yes, The Elder Scrolls 5: Skyrim is coming back as a remastered special edition for the newer consoles, five years after its original release. There are many, many people who're still playing the game on PC – largely thanks to a vibrant modding community who keeps adding content to the game. And this time, mods will be coming to consoles too – albeit in a restricted way, especially on PS4. Though, it must be said, the PS4 Pro is getting 4K support.
That all said, even PC owners of the game will benefit from the Special Edition, which increases the game's texture resolution, and adds in a bunch of underlying technology to make the game look better. And for that extra shiny, you'll need a bump in spec over the original release.
Here's what's new:
Mod support on consoles
Remastered art and effects
Volumetric lighting ("God Rays")
Dynamic Depth of Field
Screen-space reflections
New snow and water shaders
Bethesda released the minimum and recommended system specs for the Special Edition version. Take a look:
Minimum
Windows 7/8.1/10 (64-bit Version)
Intel i5-750/AMD Phenom II X4-945
8 GB RAM
12 GB free HDD space
Nvidia GTX 470 1GB /AMD HD 7870 2GB
Recommended
Windows 7/8.1/10 (64-bit Version)
Intel i5-2400/AMD FX-8320
8 GB RAM
12 GB free HDD space
Nvidia GTX 780 3 GB /AMD R9 290 4 GB
They're not the most demanding of specifications for a game released in 2016, but you'll certainly need to have upgraded in the last five years to truly take advantage of its new tech.
It's coming on October 28 – and remember, if you already own Skyrim and all of its expansions on PC, you'll get upgraded to this newer, prettier versions for free.
Last Updated: October 11, 2016