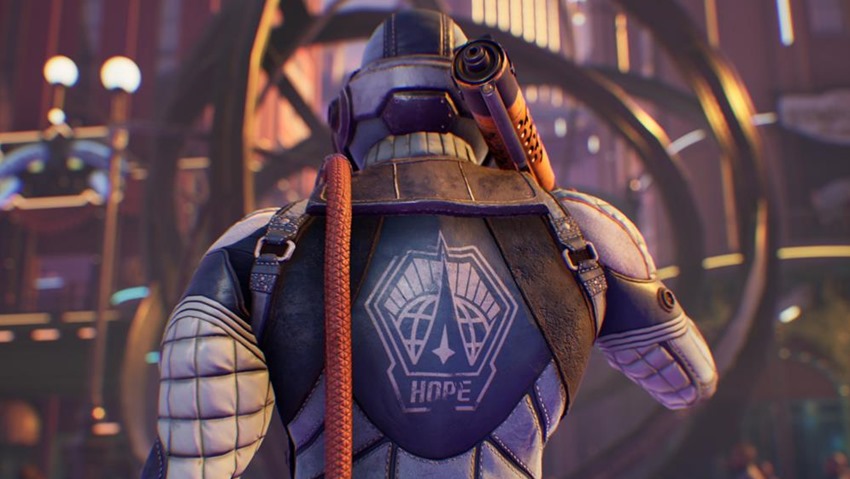 See the universe they told me. Meet friendly faces, take on monolithic corporations and proceed to select dialogue options which will either allow me to use my silver tongue to get out of conflicts or I'll bugger up and have to resort to good ol' violence to get anything done. If that kind of sounds like Fallout at its very best to you, then you're not entirely wrong. Well, save for the name of the game because right now I'm talking about The Outer Worlds.
In an age where fans are begging for a good Fallout game from anyone but Bethesda, The Outer Worlds may be their best bet yet on an experience that's heavier on dialogue than it is on action. Don't believe me? Then prepare to be converted pal, because a fresh batch of gameplay was shown off at the Tokyo Games Show for The Outer Worlds.
Here it is, in all of its dialogue-skipping bad gameplay glory so you just know it isn't B-roll footage cobbled up by a PR team looking to score hype points:
Looking good! It's hard to believe that The Outer Worlds is almost here, having first been revealed not even a year ago at the 2018 Game Awards. Having been in development since 2016 over at Obsidian Entertainment. It'll be out on October 25 for PC, PS4 and Xbox One , with a Nintendo Switch version planned for laters. If you've been living under a rock for most of 2019 (and honestly I can't blame you because when the shit news Groundhog appeared in February he definitely looked at his shadow), here's the official synopsis for what The Outer Worlds actually is:
Lost in transit while on a colonist ship bound for the furthest edge of the galaxy, you awake decades later than you expected only to find yourself in the midst of a deep conspiracy threatening to destroy the Halcyon colony. As you explore the furthest reaches of space and encounter a host of factions all vying for power, who you decide to become will determine the fate of everyone in Halcyon. In the corporate equation for the colony, you are the unplanned variable.
It's basically rage against the corporate machine, the video game.
Last Updated: September 16, 2019