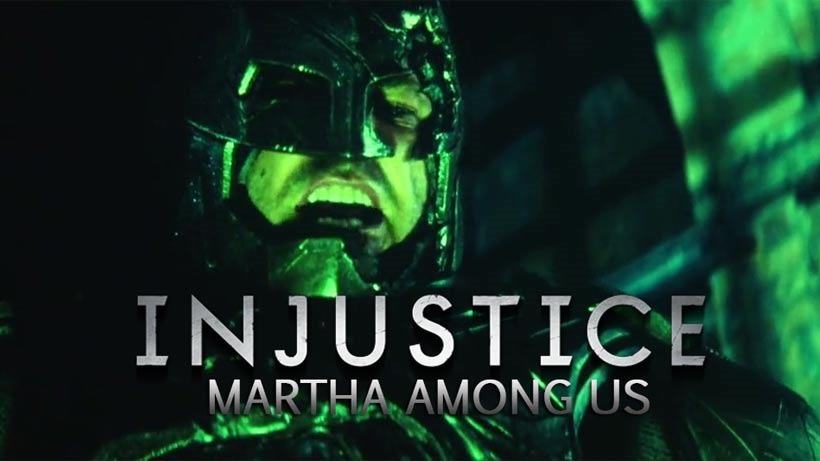 Like, Mortal Kombat X is soooo 2015. It's been more than a year since developer NetherRealm released that game and like the attention-bankrupt bastard that I am, I want something else. Something newer. More spandex! More Batman! Looks like I'm getting just that with Injustice 2, one of the most badly kept secret sequels of E3 so far.
Thanks to some loose lips that probably sank a few ships, there's already the one leak circulating the net suggesting that Injustice 2 will be out next year in March. Well here's another leak to get your day started, as apparently it's hard for even retail chains to keep a secret:
Well, Injustice 2 is real pic.twitter.com/CVtXOVi6OV

— ONE Dead Gamer (@CollapseControl) June 7, 2016
The tagline for this game? "Every battle defines you." Is the poster even legit though, or a well-made fake? Game Informer, Kotaku and Polygon both reckon that it is 100% authentic, having confirmed with their own retail sources. So how's Mortal Kombat co-creator Ed Boon handling this then? With a trademark tweet of course:
¯\_(?)_/¯ pic.twitter.com/paHldDIoZr

— Ed Boon (@noobde) June 7, 2016
I'm still banking on Injustice 2 being one of the big reveals of the Sony press conference next week, something I couldn't be happier for. Street Fighter V will no doubt dominate the fighting game scene this year while I froth at the mouth over the lack of attention that new King of Fighters and Guilty Gear games get, but at least I have something to look forward to in 2017 for the genre.
More than that, I'm a huge fan of the Injustice universe itself. Like other NetherRealm games, it's a world where face-fisting a Kryptonian demigod through stately Wayne Manor makes sense as the plot set itself up perfectly. There's at least one dangling thread that survived the first Injustice game, and it'll most likely unravel even further as development carries on. I'm not spoiling it, so go play the first game already.
It might just be the Batman V Superman experience that doesn't completely tank with fans.
Last Updated: June 8, 2016