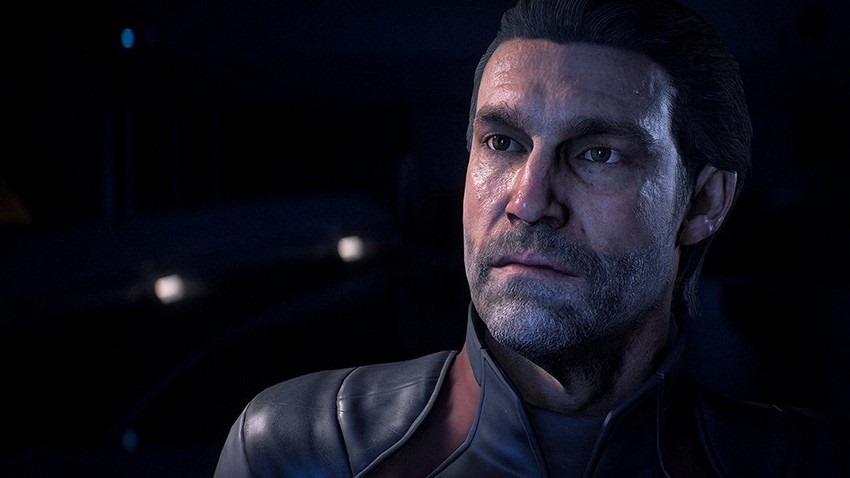 Mass Effect: Andromeda is a good game, but it could certainly be better. The occasionally sophomoric writing will probably never be fixed, but there are a few things that could be tweaked to make it a more engaging game for those put off by its characters soulless eyes.
As we told you last week, Bioware has plans to "build and improve" on the game.
"We've received quite a bit of feedback, some of it positive and some of it critical. That feedback is an important part of our ongoing support of the game, and we can't wait to share more of our immediate plans with you on Tuesday, April 4."
April 4 has come and gone – but Bioware did leave behind a message on how it intends to shape Mass Effect: Andromeda in the future. Plans for its immediate future include finally skipping the interplanetary travel scenes, more romance options for the male Ryder (who couldn't have any homosexual trysts with non-humans) and fixing those damned eyes. A patch is coming tomorrow to fix most of the current issues – but there'll be more on the way.
Mass Effect: Andromeda Patch 1.05 Notes
Added option to skip autopilot sequences in the galaxy map
Increasing the inventory limits
Improving the appearance of eyes for humans and asari characters
Decreasing the cost of remnant decryption keys and making them more accessible at merchants
Improved lip-sync and facial acting during conversations, including localized VO
Fixing Ryder's movements when running in a zig zag pattern
Improving matchmaking and latency in multiplayer
Improved tutorial placement
Single player balance changes: Ammo crates, armor, weapons, nomad, profiles, attacks, and progression
Multiplayer balance changes: Weapons, cover, and enemies (check back for detailed notes on balance changes)
Improved logic, timing, and continuity for relationships and story arcs
Fixed various collision issues
Fixed bugs where music or VO wouldn't play or wasn't correct
Fixed issue where global squad mate banter sometimes wasn't firing on UNCs
Fixed issue where player was unable to access the Remnant Console Interface after failing decryption multiple times
Fixed issue where fast travel is sometimes disabled after recruiting Drack until the player reloads a save
Fixed issue where Ryder can become stuck in the start of Biotic Charge Pose
Fixes issues related to some saves
Fixed issue where objective sometimes becomes un-interactable for players in multiplayer
Streaming and stability improvements
Says Bioware:
"This is just a taste of what's in store as we continue to support Mass Effect: Andromeda. And as always, you all play an important role in that. We want to hear from you about your experiences, both what you love about the game and what you'd like to see changed. We're listening, and we're committed to partnering with you as we continue to explore the Andromeda galaxy together."
Of course, some of these changes – and the ones coming in the future – suggest that those who've held off on the game will end with a superior experience. That's a bit of a slap in the face to those who've already sunk dozens of hours in to Bioware's space opera.
Last Updated: April 5, 2017