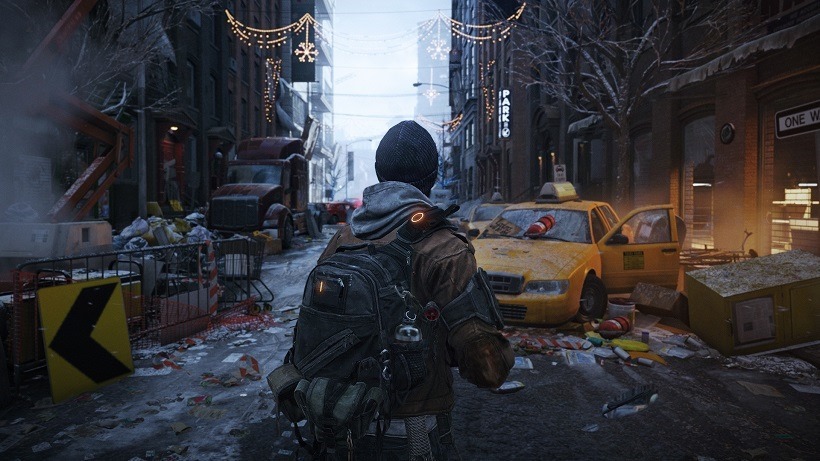 The Division beta kicks off today for all the lucky sods on Xbox One, and tomorrow for everyone else on PC and PS4. It's an MMO that Ubisoft has kept under wraps for years, only really letting information trickle out over the last few months. Because of that there's still so much we don't know about the game and how it al fits together, so much so that the first few moments of the beta might be a little confusing to most. Fear not though, because Ubisoft have our backs.
If you're still unsure about how The Dark Zone differs to the standard PvE areas, or you want to know how to group up with buddies to explore Manhattan together, this is your one-stop guide. Ubisoft has compiled a nice short video showing you various ways to get ahead as soon as the beta goes live, lightly detailing some of the finer systems at works in The Division. Even if you've read all the previews possible, you're likely to find some new information below.
I was especially impressed at how you update your frankly massive map of New York as you progress, with outposts and enemy positions being marked thanks to a little bit of indoor digging around. I suspect that the beta is going to be just a fraction f  the open-world that the full game will offer, and the seamless transition between these areas is fascinating too. No more of that loading screen garbage between hub worlds, hey Destiny?
Also communication by Emotes in The Dark Zone has been in the game since I played it at E3 last year, and I still think it's a genius design. Not giving direct microphone communication to players in the zone only escalates the tension, as you truly have to keep your eyes on anyone fickle friendships you make along the way. I still consider this the most alluring aspect of The Division, and I hope it pays off.
The beta kicks off in just a few hours, but if you're not playing be sure to check out our Twitch and YouTube (once the beta goes live on Ps4, anyway) streams for some live gameplay. The Division is out on March 8th.
Last Updated: January 28, 2016