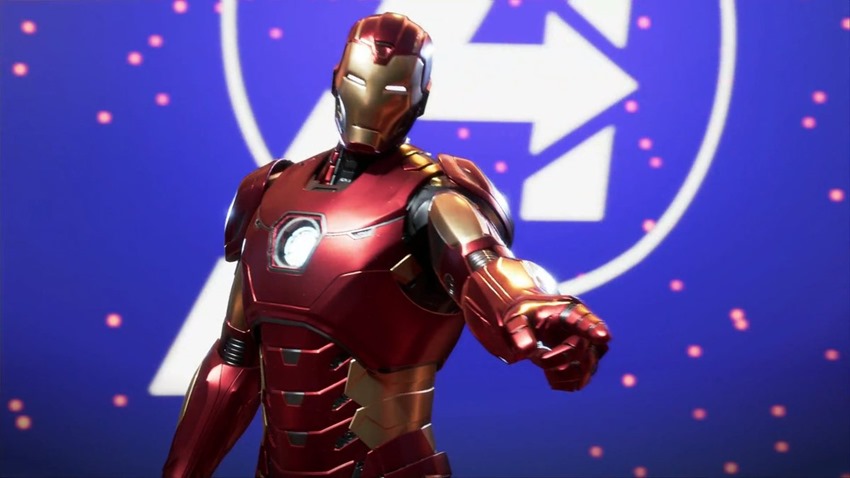 If you were looking for nothing but JRPGs in the wee hours of the morning, then Square Enix did not disappoint. The penultimate show before Nintendo closes off the press conference later tonight, Square Enix's intimate event may have been focused on one single genre for most of its running time but it also had a few surprises up its sleeve.
A long overdue remaster, Earth's mightiest mortal and a few new ideas were just some of the games shown off. Here's everything that went down over the course of an hour, give or take.
Final Fantasy VII Remake shows off ATB gameplay
The return to Midgar kicks off on March 3 next year, in a saga that'll be told in two parts as the amount of content that Square Enix has created over the years can fit onto two discs. More details were shown on the gameplay for Final Fantasy VII Remake, which blends the past together with the more contemporary action beats of recent games.
Essentially, you'll fight in real-time, charge up your active time battle meter and then freeze time around you so that you can choose a more devastating attack. It looks superb, fun and bah gawd is it pretty.
Final Fantasy VIII gets a remaster
In the words of the Terminator, "I now know why you cry". I've been nothing but happy since this announcement, as the black sheep of the Final Fantasy family is getting the love and attention that has long been overdue to it, at last. Out later this year on PC and console.
Final Fantasy Brave Exvius expands with War of the Visions
Looks like War of the Visions is going to bundle up the essence of the iconic tactical Final Fantasy games, and use them to create a new chapter in the ongoing Brave Exvius saga. Mobile, free and hefty stuff.
Final Fantasy Crystal Chronicles Remastered Edition announced
Coming later this year to mobile phones and PlayStation 4. It was great on the Nintendo GameCube back in the day, and if memory serves me right I think this was the first non-PlayStation Final Fantasy game in many a year when it launched originally.
Romancing Saga 3 heads west
Never touched these games when they originally came out, mostly due to the fact that they were Japanese exclusive and the only lick of language that I can speak in the land of the rising sun happens to be "not the face!". The classic JRPG series will be out on all consoles and PC.
Saga: Scarlet Grace also heads west
I was expecting news on The Secret of Mana finally localising that third game in the series and bundling it up in a collection, but this is also good! The SaGa series heads west for PS4, iOS, Android and Steam soon.
Outriders is People Can Fly's latest game
And it looks pretty good! You, a hostile planet and co-op shooting as you embark on "a journey across a dark and desperate sci-fi world in search of the source of a mysterious signal." More details coming soon, but for now Outriders is scheduled for a 2020 release on Xbox One, PS4 and PC.
The Last Remnant Remastered revealed for Nintendo Switch
And it's today for the Nintendo Switch. Truly, Nintendo's handheld machine is becoming the de facto home for JRPGs.
Square Enix Collective shows off a new game, Circuit Superstars
Racing in the vein of classic top-down games like Micro Machines, coming from Vancouver studio Original Fire Games. It looks aorable.
Kingdom Hearts III DLC revealed, called "Re:Mind."
And it looks like it heckin' bamboozle your mind
Oninaki is out this August
From the people who brought you I Am Setsuna and Lost Sphear, comes a new RPG! This one makes the hop across to PC and console on August 22.
Marvel's Avengers
Finaly revealed! Crystal Dynamics is going for a team-based power fantasy with their Avengers project, which will allow fans to protect New York as the most bankable characters from the box office: Captain America, Thor, Iron Man, Black Widow and the Hulk. Designed to be a game that'll be around for years after launch, Crystal Dynamics and Square Enix also promised new heroes and content for mahala, while the idea of lootboxes is being smashed harder than that time Loki told the Hulk that he was a god.
Marvel's Avengers will be out on May 15 next year.
Need more E3 in your life?
Check out our E3 2019 portal
Last Updated: June 11, 2019