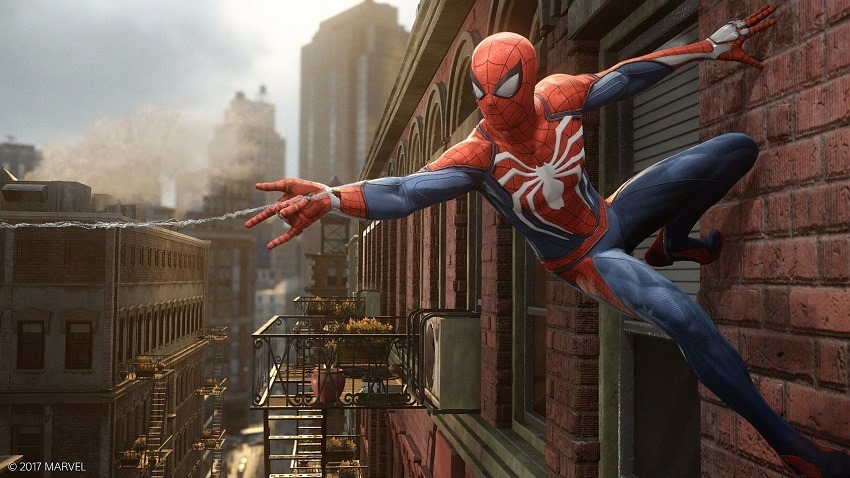 Some heroes wear bleeding edge technology to save the day. Others make do with a tattered pair of purple pants with amazing elastic properties when they get angry. Spider-Man though? He's a self-made hero in most instances, a vigilante with a cosplayer's budget and a responsibility to save the day while keeping his identity secret.
Here's the fun fact: If obtaining superpowers was possible, then actually sorting out a costume wouldn't actually be that difficult. Thanks to advances in materials, manufacturing and an internet database of cosplay techniques, creating a suit that's both stylish and functional wouldn't be that difficult. It'd certainly look better than Tobey Maguire's spray-painted hoodie and cheap balaclava, that's for certain.
For their spin on Spider-Man's design, developer Insomniac had a simple mission: Keep it modern, but keep it classic as well. "So when we were designing the suit for Spider-Man, we had to think about a bunch of things. First we had to figure out, what makes a Spider-Man suit…a Spider-Man suit? What was classic about it? One thing we looked at was the colouring" Art director Jacinda Chew said to Game Informer.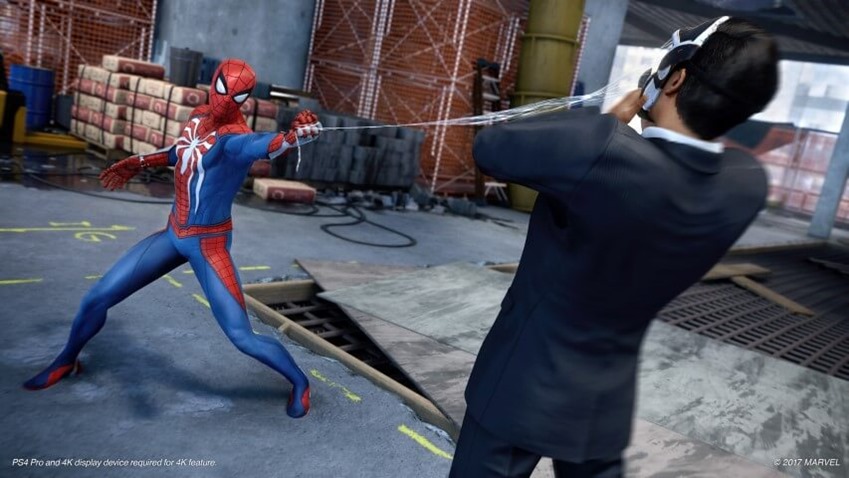 what would make it modern, what would make it functional
We kept the red and the blue colouring, because Spider-Man's suit comes in a bunch of different colours, but if you're not a Spider-Man fan you may not even know that. So because we wanted to establish our brand new universe, we decided that it was best to keep it red and blue because that's what most people are familiar with.

The other thing that we looked at that was really interesting to me was the web design and the web patterning. The one thing that's cool about the web-patterning in the classic suits, is that it always starts in the center and emanates outward. But then that web patterning actually continues on the entire design of the suit. So anywhere where there is red for example, that web patterning actually continues.

So that's something that we did to continue the classic suit. And then from there, we actually had to look at what would make it modern, what would make it functional. One of the things I looked at was what would a 23-year-old be using as his inspiration when he's creating a suit. So a couple of things that we looked at was athletic gear, so if you think about how functional athletic gear is and what it does to support you, what it does to allow flexibility, that's the same type of logic that we applied to the suits.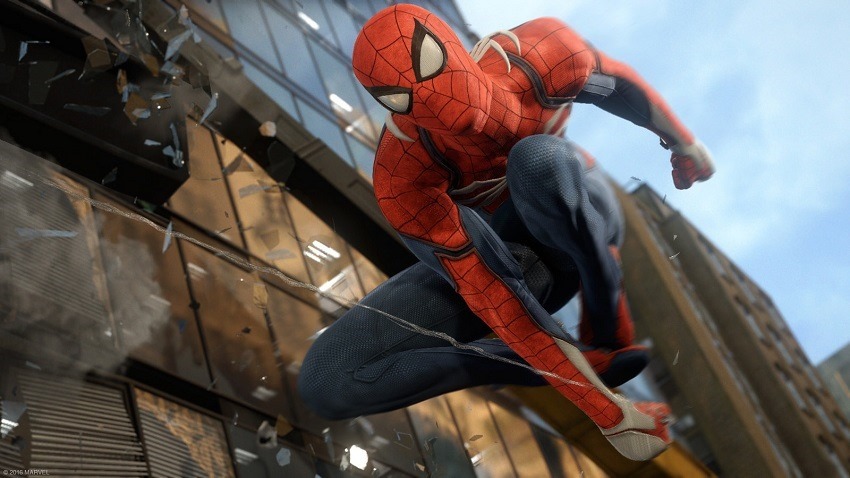 What about that bright white design that wraps around Spidey? Turns out, there's another practical reason for all of that overt branding. "The white is actually a flexible carbon fibre. So if you look really closely at it you'll see the surfacing on it, you can tell it's carbon fibre," Chew explained.
That's located on his chest, it's on his gauntlets and also on his feet. That's what he would use, when he's fighting. He wants reinforcement and he's blocking, that's the reason why you want carbon fibre in those locations. A lot of effort went in to figure out the rationale behind that suit.
You know what I like about the suit? It's that it isn't shy to remind criminal scum of just who's about to pummel them with webs and fists. You look at Batman's costume, and it's an outfit that is designed to blend into the shadows and provide maximum stealth. That's not how Spider-Man operates. He commits to the daytime, he swings forth into the spotlight.
A suit that emphasises that New York attitude and results in a hero who dresses just like a spider? I can dig it.
Last Updated: April 23, 2018