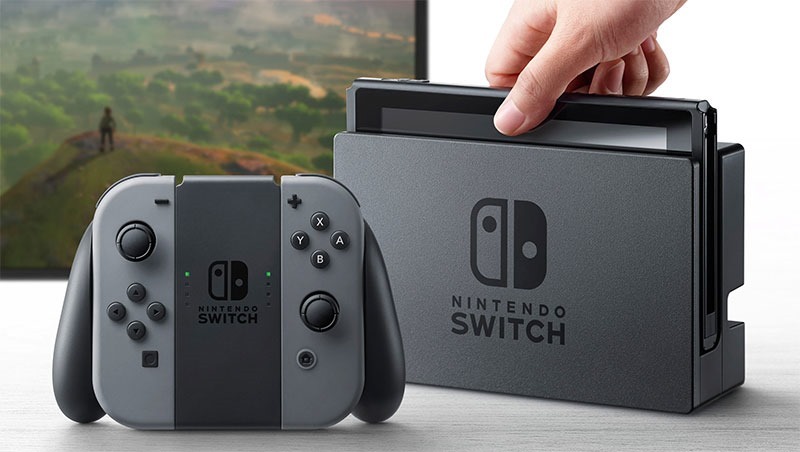 One of the biggest problems those who have the Switch have with the system right now is that it feels a little unfinished. Its user interface is slick and simple – but perhaps a little too simple – because it's missing a few fundamental features.
Basic functionality like the eShop is currently missing from the system – but that changes today, as the update has been released to include a digital storefront. As with the rest of the system's snappy, almost utilitarian UI, it's very minimalist. I like it.
Here's a look at the austere UI and eShop functionality.
"Stay up-to-date on all things Nintendo Switch with the News feature. When you start the system or wake it from Sleep Mode, featured articles appear on-screen, highlighting the latest updates from Nintendo. You can also find News on the HOME Menu. It's your destination for game news, trailers, behind-the-scenes info, and more. In addition, Nintendo eShop is your one-stop-shop for browsing, buying, and downloading software."
Nintendo's hybrid handheld/home consoles launches worldwide tomorrow – and lives up to its promise of letting out take great big home console games on the go. As many reviews have pointed out though, until there are many more games, it feels like it's just pure potential right now.
What is isn't, is something that looks and feels like a toy. The Wii U came across as a Fisher Price "My First Tablet," but this is a premium device that feels high-tech. It's almost experimental in nature – and stands in stark contrast to the existing Xbox One and PlayStation 4; two systems largely only differentiated by their exclusives. This is something fresh and brave – and we can only hope it succeeds, lest Nintendo become the next SEGA.
Last Updated: March 2, 2017