ARMS is what Nintendo hopes will be the next hot IP to help ship Switch consoles, launching just before the just has eagerly anticipated Splatoon 2. But whereas in Splatoon you'll be firing guns, ARMS is all about getting up close and personal with your fists. Or as up close one might get with strange, spring propelled arms with all sorts of different abilities. If you're not entirely sold on the idea, that's fine. But, it shouldn't stop you from at least trying out the game this weekend.
Just like Splatoon 2, Nintendo is hosting a limited online beta for ARMS, called the Global Testpunch. It's taking place over this and next weekend, with the same sort of time restrictions. Nintendo want to really put their servers through their paces, and so choose to host single hour slots for testing. That means you'll only have roughly six hours to actually play ARMS each weekend, and you might need to make some plans to make sure you don't miss out.
Here are all the times servers will be live:
Saturday, May 26th
02:00 – 02:59 CAT
14:00 – 14:59 CAT
20:00 – 20:59 CAT
Sunday, May 27th
02:00 – 02:59 CAT
14:00 – 14:59 CAT
20:00 – 20:59 CAT
Saturday, June 3rd
02:00 – 02:59 CAT
14:00 – 14:59 CAT
20:00 – 20:59 CAT
Sunday, June 4th
02:00 – 02:59 CAT
14:00 – 14:59 CAT
20:00 – 20:59 CAT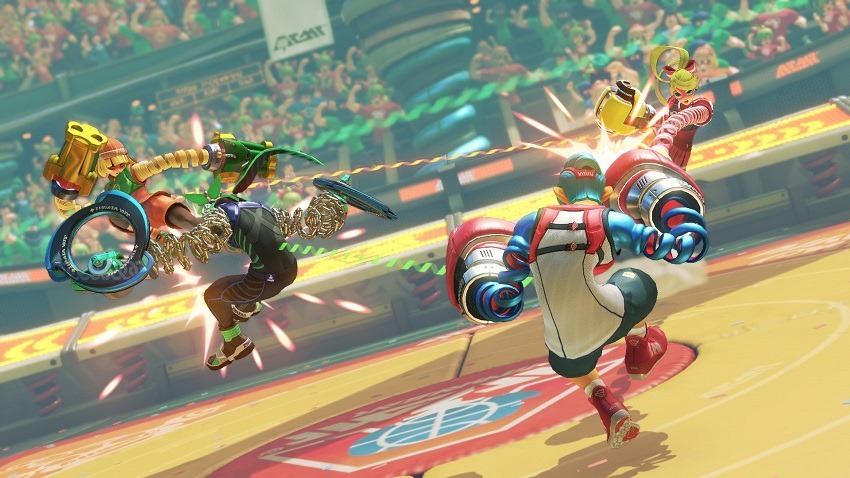 As for content, Nintendo hasn't exactly been too clear on what's on offer. Splatoon 2 had four pre-made loadouts for you to choose from, as well as only two maps. ARMS, being much closer to launch, might be a little more extensive. There's definitely going to be a priority on online play, but I wouldn't be surprised if a much larger range of characters and arms is available.
If you have a Nintendo Switch, the ARMS client should be up and ready for you to download via the eShop. It's small too, coming in below 2GB so you won't have to worry about not getting time in. ARMS definitely has conversation abuzz with its surprising depth and frankly frantic looking action. I'm quite eager to give it a go again.
Last Updated: May 26, 2017