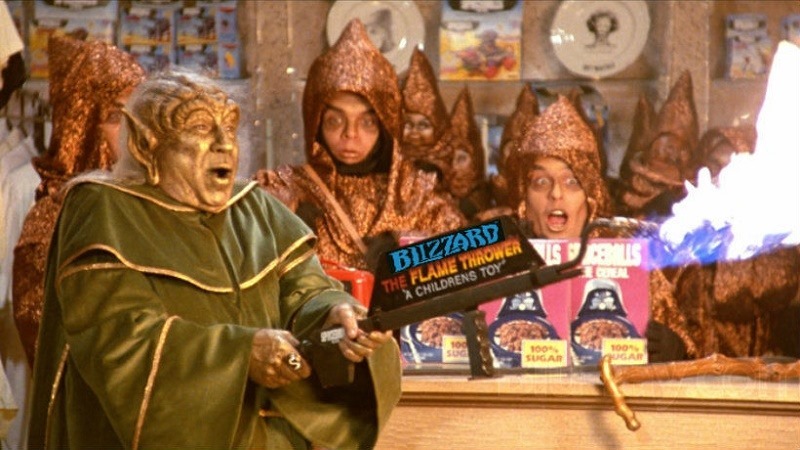 At €29.99 (or $39.99) a pop, the BlizzCon Virtual Ticket isn't exactly cheap. As I've discussed already though, it's a far more economical than paying for direct access to the conference. That costs a cool $199, and that's not even taking flights, accommodation and everything in-between into account.
At least the cost of both options is somewhat offset by the hoard of digital in-game goodies they each come with. Speaking of which, Blizzard has just shared a sneak peek at the digital content that ticket holders can look forward to getting closer to the conference:
World of Warcraft – Legionnaire Murky & Knight-Captain Murky: There comes a time when every murloc must choose a side. Will you mrglgglllgl for the Horde alongside Legionnaire Murky, or dive into battle for the Alliance at Knight-Captain Murky's command.
Overwatch – BlizzCon 2016 Bastion Skin: A curious automaton has been spotted exploring the halls of a local gaming convention. Cosplay as a BlizzCon-bound Bastion unit in your next match of Overwatch with this commemorative skin.
Diablo III – Diablo 20th Anniversary Pet: Celebrate two decades of terror with this anniversary-themed Diablo pet, based on the Dark Lord's design from the original game.
Hearthstone – "Welcome Inn" Card Back: Pull up a chair by the fireside at BlizzCon's Hearthstone Tavern, then play a few hands with this year's convention-innspired card back.
Heroes of the Storm – Nexus Tiger Mount: Introducing the latest BlizzCon mount to add to your menagerie—the Nexus Tiger! Dash onto the Battlegrounds riding this ferocious beast and show the opposing team they're in for a fight.
StarCraft II – Mystery Goodies: Show your opponents you were at BlizzCon with a new portrait—and as a bonus, be among the first to unlock a fun new piece of upcoming StarCraft II content.
I'm pretty sure that the StarCraft II mystery content will either be a new commander (who will be revealed at BlizzCon conveniently of course), or a piece of upcoming DLC (a part of it, or something). I could be completely wrong though. For all we know, Blizzard could be releasing alternate unit skins or something along those lines.
Overall, I like the goodies that come with this year's BlizzCon Virtual Ticket. Is it worth all that money? In my mind, no. If you do plan on buying (or have already) bought a ticket to watch the show though, there's no denying that these little bits of content are a nice additional bonus – a cherry on top if you will.
Last Updated: September 16, 2016