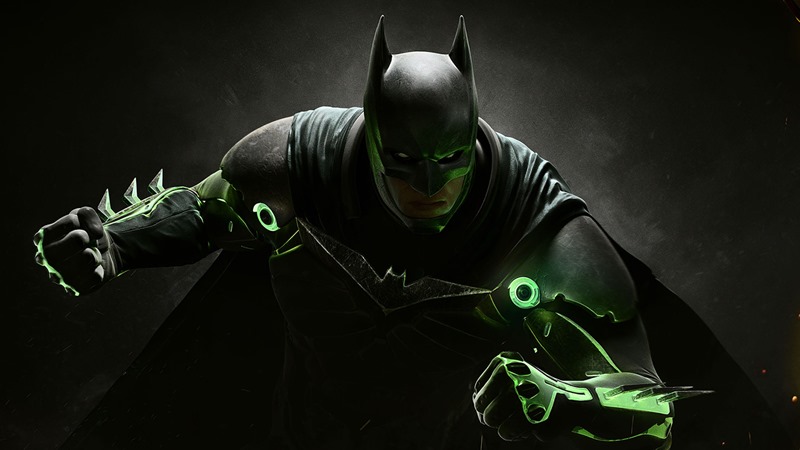 Long before Batman and Superman were throwing down in a $250 million main event that featured Superman being hammered somewhere really uncomfortable (like the back of a Volkswagen), Injustice: Gods Among Us was paving the way for the ultimate confrontation between the caped crusader and the last son of Krypton. And it was sublime. Continuity issues that had the hardest of hardcore fanboys racing to the forums to voice their displeasure at seeing Aquaman get his kicked by Deathstroke, Injustice numero uno was damn good fun.
It was cinematic, visceral action that the movies just couldn't emulate even with an entire studio of Industrial Light and Magic employees chained to their desks. And it looks like more of the same in Injustice 2. I ain't complaining:
Feeling a little lost there at some of the new faces? Lemme break it down for you. While Flash, Wonder Woman and Batman are back, the ranks are swelling with the addition of characters such as Supergirl and Atrocitus. He's the boss of the Red Lanterns, a survivor of the Manhunter purge of sector 666 who wields the Red Lantern ring that is powered by pure rage. It also allows you to literally rage-puke his hate into the face of anyone unlucky enough to get in your way.
Oh, and the cat that appears beside him? That's Dex-Starr. Imagine all the evil of a regular cat, but combined with a Red Lantern ring and furry fury that is unmatched. Other faces include Flash the psychotic psychic Ape City warlord Gorilla Grodd and Aquaman villain Black Manta. Don't laugh at his goofy helmet. It's quite deadly.
I'm still feeling a little bit iffy on the whole costume upgrade aspect of Injustice 2, but if NetherRealm can make it feel like a worthwhile feature in much the same way that Mortal Kombat X added a ton of variety with each character having a trio of different attack styles, they might be on to something.
Last Updated: June 13, 2016