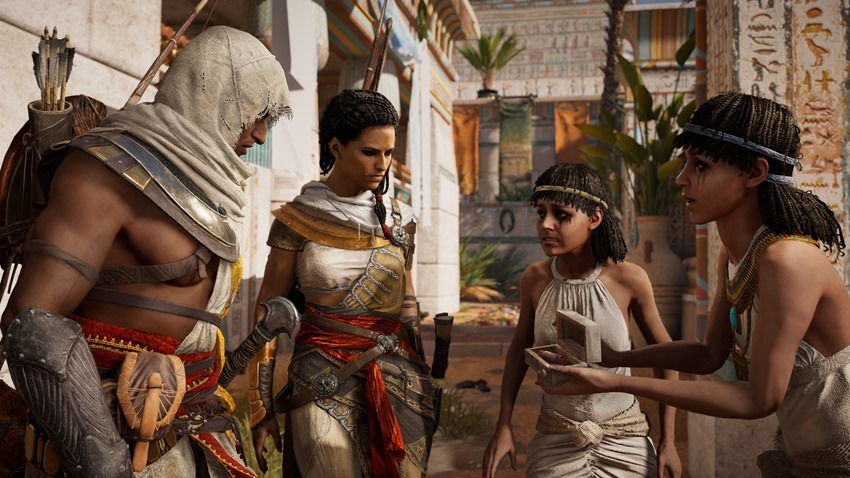 Assassin's Creed Origins is a spectacular game. Yes, Bayek's story isn't the most original, but the ancient Egyptian setting and the living, breathing ancient world catapult the game beyond its predecessors. It's a damned good time, as we said in our lovely review:
"Assassin's Creed Origins is a pharaoh's tomb chock-full of shiny treasures for gamers, especially those fascinated with Ancient Egypt. The side quests may feel a little repetitive, but the credible, nuanced characters and diversity of the main plot make up for it. And with so much to explore and do in its jaw-dropping setting, Origins is exceptional."
We've got a super bundle that includes not just a copy of the game on Xbox One (remember, it's one of the showcase games for the impending Xbox One X), but also an incredible statue of Origins' hero Bayek, himself perched upon a statue of Sekhmet, the warrior goddess.
Check it out: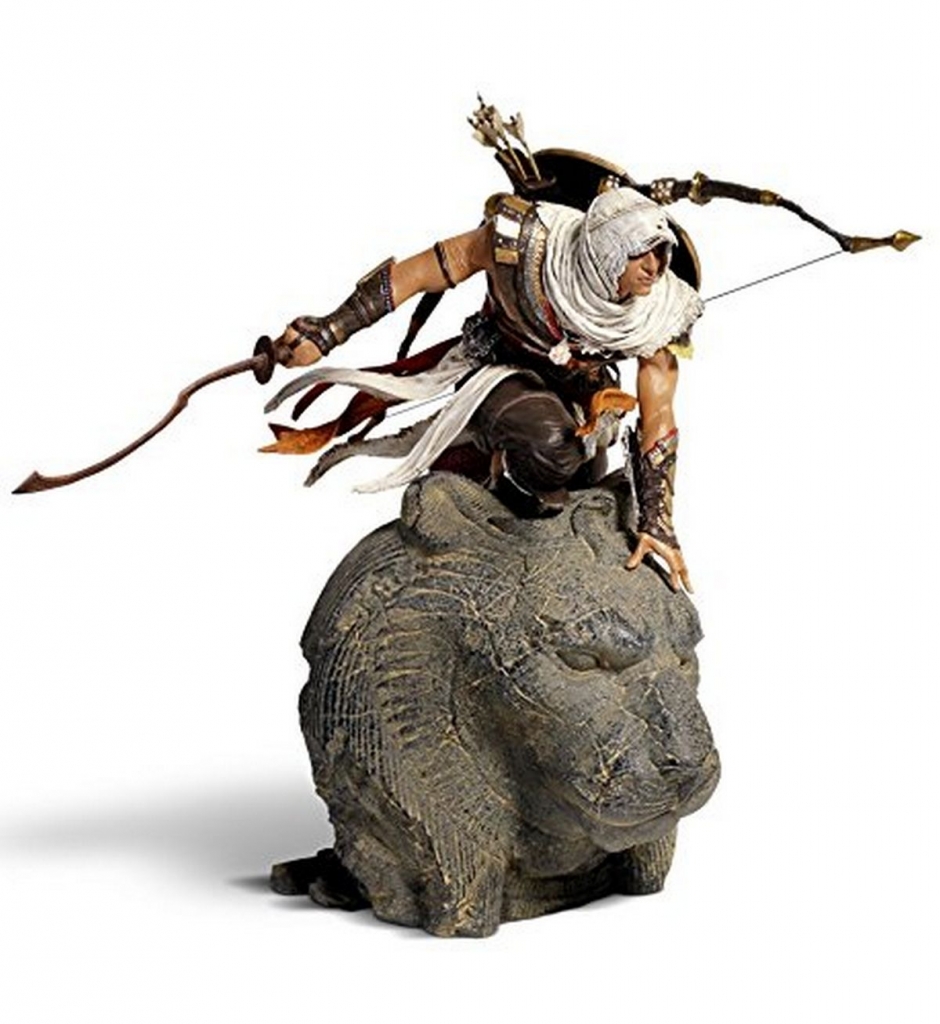 In addition, the winner will also receive an Assassin's Creed Origins hoodie, a t-shirt, a steelcase to keep the game in, and a medallion. Check those out here:
Who is that winner? Well, it's probably not you I'm afraid – unless your name happens to be Donald Maulidi, you lucky so-and-so! We'll be in contact soon to organise delivery of your prize.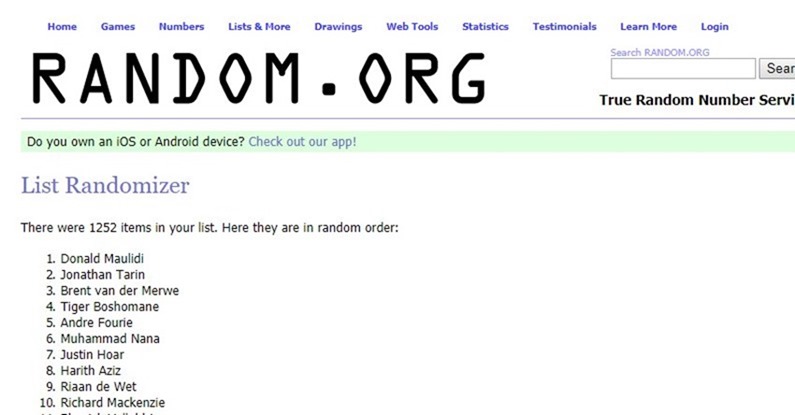 Last Updated: November 7, 2017