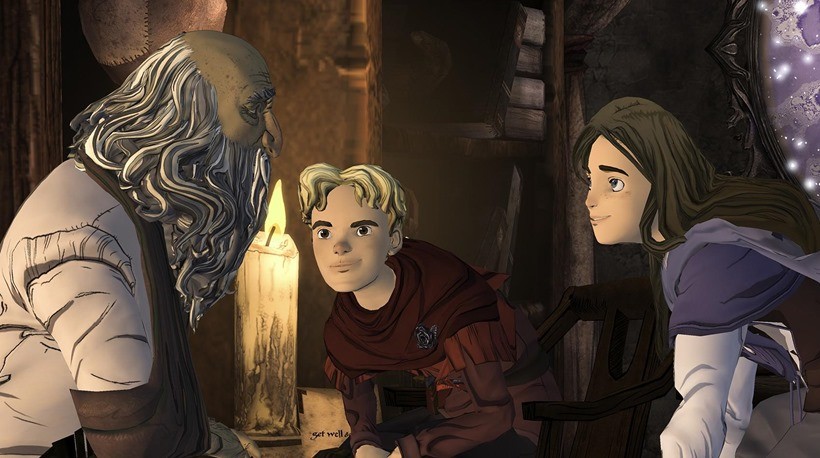 It's good to be the king! Mel Brooks said it best when he unveiled the true history of the world and that's a feeling that you get in the rather superb first episode of King's Quest. An episodic series of games, King's Quest is equal parts gorgeous visuals, acting and adventure. It also feels like a higher quality product, and not something that can be rushed out for the sake of a coherent schedule like other episodic titles out there.
And with episode 2 following long after the July debut of King's Quest's return to gaming platforms, you know that you're in for a long journey in this series that will be made up of five instalments. But it's that commitment to creating something fresh with each episode, that requires more development time on King's Quest.
"This type of story means in each chapter we need to build a new model and animation sets for our main character as well as supporting cast," creative director  Matt Korba said to Polygon.

All chapters have an overarching story that ties everything together but not in the traditional serialized 'to be continued' way.
According to Korba, the long gap between chapters 1 and 2 shouldn't leave players feeling rusty when they return to Daventry.
"It's not like Battlestar Galactica where you will need a primer to remember all the micro events that happened in the last story," Korba said.
This latest chapter will also see developer The Odd Gentlemen change certain gameplay mechanics between episodes. Korba said that while A Knight To Remember focused on open puzzles that were a nostalgic throwback to the original two King's Quest games, Rubble Without A Cause would be "more inspired by [King's Quest 3: To Heir is Human]".
It's a bit darker and centers on an escape mechanic.
Plus, you can skip dialogue, a feature that'll no doubt make Geoff happy when he plays through the episode for the fourth time. If you're keen to relive the days of PC gaming when games were released on floppy discs that were the size of small continents, then you can grab King's Quest: A Knight To Remember for free on the PS Plus program right now. Rubble Without A Cause will be populating digital shelves late on December 15 (with the official press release saying December 16, in the face of the official site's earlier date).
Last Updated: December 2, 2015