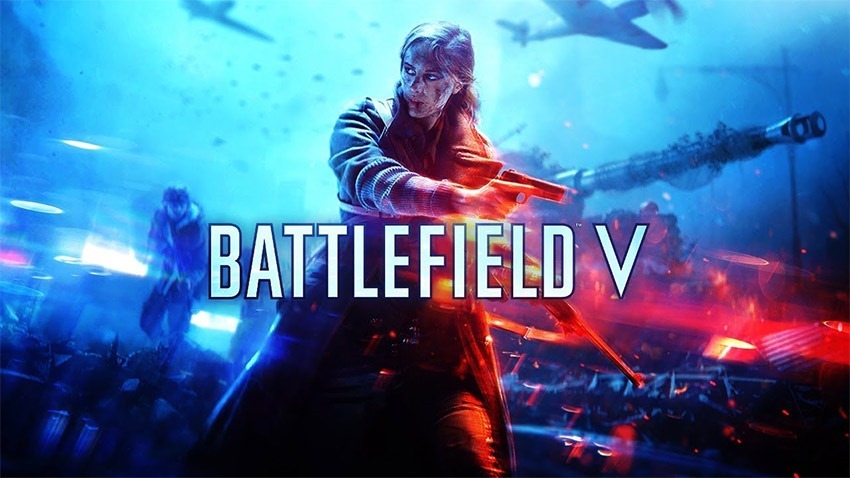 Battlefield V is out today for those who purchased the fancy Deluxe Edition or bought the game through EA's Early Access subscription systems. Those who've played it say it actually rather good. Our own Battlefield fan Kervyn is working his way through the game and its Grand Operations, and we'll have a review as soon as we can. For those playing today, the game's received its great big day one patch.
The day one patch fixes a number of general issues with the game, including an error that started matches with the incorrect number of players. There are also some platform specific updates, including a particular one for PC that adds DXR support for those who've shelled out lots of money for Nvidia's latest video cards. That makes Battlefield V one of the very few games that supports real-time raytracing, but according to those who've used it, it is absolute murder on frame rates, even with the flagship 2080ti.
Anyway, here're the general changes to the game.
Fixed an issue that could result in a very uneven number of players at the start of a round.
Made improvements to matchmaking with a full squad which should result in less disconnects.
In some cases, the revive functionality would suddenly stop to function for all of the players on a server. This has now been fixed.
Further improvements to game client stability have been made.
In the Airborne game mode, spawn protection has been added when attackers spawn into planes. The planes are no longer as vulnerable to AA fire as they used to be at longer distances.
Fixed an issue in Airborne where the bomb carriers could finish arming the objective even though they were dead.
Players can no longer shoot down airplanes too quickly in Airborne, which could result in the attackers not being able to spawn.
In War Stories, players are no longer able to collect Letters while playing offline due to them not being able to update the persistence counters, which requires an online connection.
Fixed an issue where a weapon would disappear on the weapon selection screen.
Fixed an issue in Frontlines mode on Devastation where the bomb in some rare cases spawned inside a wall.
Fixed an issue which made the menus unusable when cancelling a matchmaking session.
Fixed an issue with the lens sight alignment on the MP34 weapon.
Battlefield V is out for everyone else on November 20. The Battle Royale mode will only be out in March though.
Last Updated: November 16, 2018