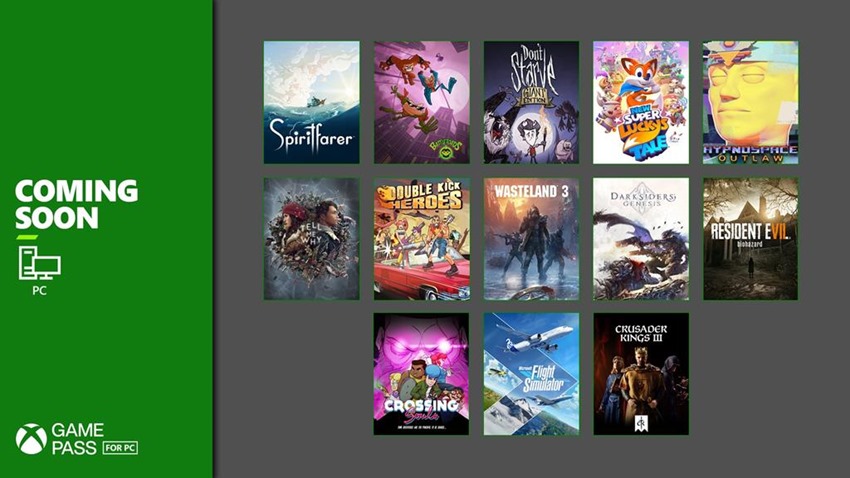 A whole bunch of new games are headed to Xbox Game Pass, but only one of them has an adorable spirit cat companion and quick-time hugging events. In addition to the delightful Spiritfarer (That's also coming to Switch!), you can go in the exact opposite direction of wholesome content and delve into Resident Evil 7 at the beginning of September. Please note, crapping pants are not included. Matty reviewed the game for us back when it came out, and he seemed to dig it kwaait ah loht hey:
Granted, Resident Evil 7 has some minor flaws, but overall, Capcom has really done the impossible. In very much a parallel to the very story they've been telling for the past two decades, they've managed to bring the franchise back from the dead. It's in the best state its been in years, and I can't wait to see where it goes moving forward.
In addition to that, people who are old enough to remember being back from a piss on Telly Fun Quiz will be delighted to know that Battletoads returns on August 20, while the indie side of the Xbox Game Pass equation throws Hypnospace Outlaw and Crossing Souls directly at your face. Here's the full list, of what's coming and when:
Microsoft Flight Simulator (PC) – Available now
Spiritfarer (Console & PC) ID@Xbox – Available now
Battletoads (Console & PC) – August 20
Crossing Souls (PC) ID@Xbox – August 20
Darksiders: Genesis (PC) – August 20
Don't Starve: Giant Edition (Console & PC) ID@Xbox – August 20
New Super Lucky's Tale (Console & PC) – August 21
Hypnospace Outlaw (Console & PC) ID@Xbox – August 27
Tell Me Why: Chapter 1 (Console & PC) – August 27
Double Kick Heroes (Console & PC) ID@Xbox – August 28
Wasteland 3 (Console & PC) – August 28
Crusader Kings III (PC) ID@Xbox – September 1
Resident Evil 7 Biohazard (Console & PC) – September 3
While plenty of new games are coming, several are also on their way out. Here's the list for when those games depart, which include Red Dead Redemption 2 as t rides off into the sunset:
Leaving August 31
Creature in the Well (Console & PC)
Giana Sisters: Twisted Dreams – Director's Cut (Console)
Metal Gears Solid 2 & 3 HD (Console)
Metro: Last Light Redux (Console)
The Jackbox Party Pack 3 (Console)
Leaving September 1
Leaving September 7
Red Dead Redemption 2 (Console)
I'm still trying to figure out the appeal of Battletoads over here, but I guess I'll find out for myself tomorrow.
Last Updated: August 19, 2020