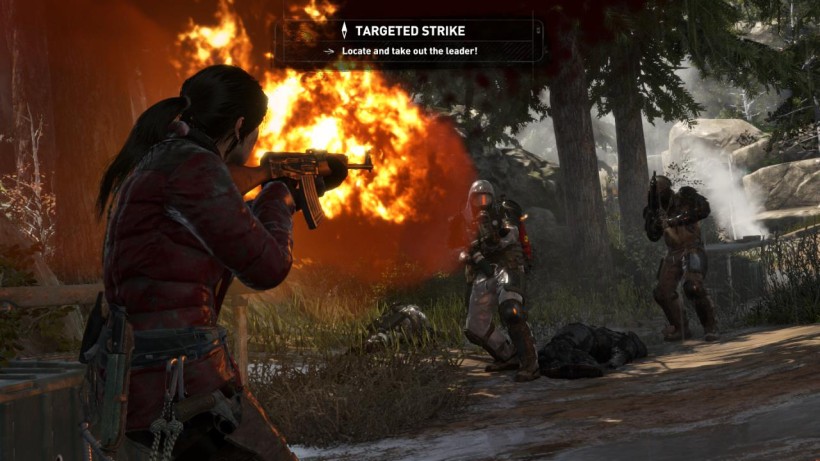 "Why do we fawll mawster Crawft? So that we may pick ourselves up, an' roise!" Yes, in an ideal world, I'd have paired Lara Croft with Batman's faithful butler Alfred Pennyworth and created a true Rise of the Tomb Raider experience, where'd you collect rubies the size of tangerines and watched the world burn.
Last week, Amazon leaked details on an upcoming season pass for Rise of the Tomb Raider, with new details surfacing today. Sadly, there's no Michael Caine content, so my dreams of that crossover are deader than my SA Idols ambitions. Here's what you'll be getting inside that season pass.
According to the Tomb Raider Tumblr, Rise of the Tomb Raider will have three major releases after launch, added to the game as part of the season pass:
The Season Pass for Rise of the Tomb Raider includes a range of content that will extend your single-player campaign, and also allow you to compete with friends.

Three major releases will challenge you to survive the extreme conditions of Endurance Mode, explore a new tomb that houses an ancient terror in Baba Yaga: The Temple of the Witch, and combat waves of infected predators in Cold Darkness Awakened.
The bulk of the rest of the post-game content outside of the season pass will also include a "steady stream" of new weapons, outfits and Expedition Cards over a four month period. Expedition Cards can be used to modify the game, with extra challenges or something goofy like a big-head mode. In other words, mutators for Tomb Raider.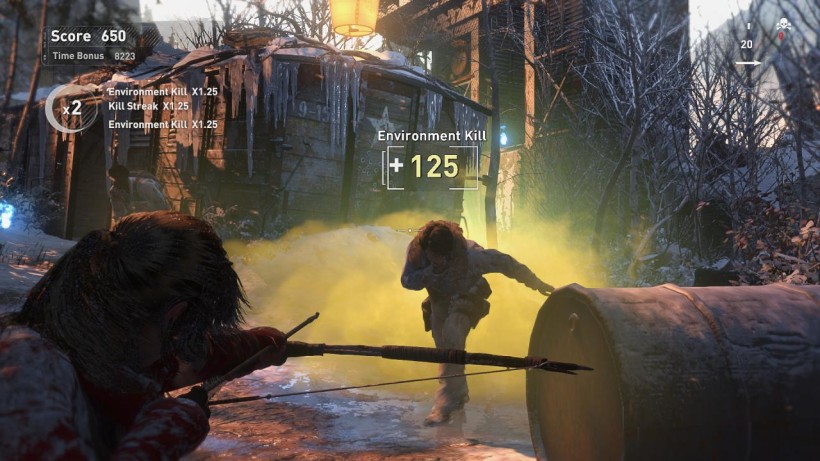 Expedition Cards will also come in two variants: Common and Foil. Common cards are one-time only when you use them, but Foil cards offer the "strongest or strangest variations" and have no limit on their use. Credits which are earned in-game from challenges and exploration, can be used to purchase more cards.
Other extra game modes at launch will include: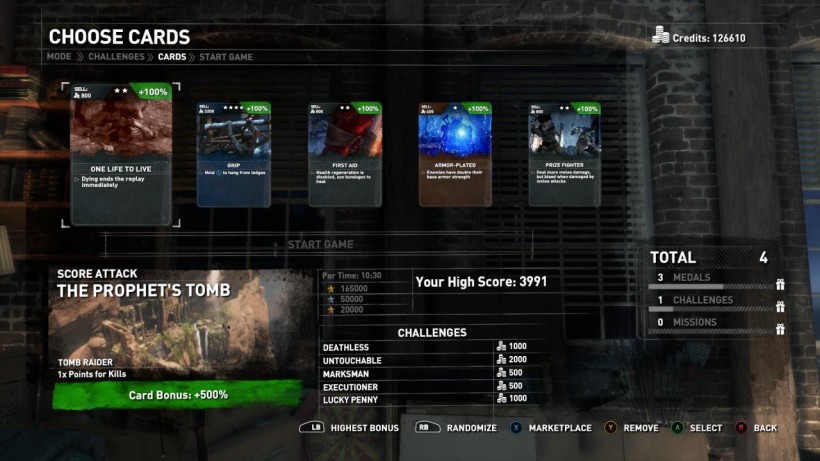 Chapter Replay – Replay earlier chapters of the story. Complete challenges to earn credits.
Chapter Replay Elite – Replay earlier chapters of the story with your upgraded skills and equipment and complete challenges to earn credits.
Score Attack – Replay levels from the game with a new set of rules. Finish the level quickly for a time bonus. Chain together attacks, movements and collectibles to keep your multiplier high. Complete challenges and collect medals to earn credits.
Remnant Resistance – Replay Hub spaces with a new set of goals. Craft your own missions by choosing the objectives, enemies and more. Once you've mastered the mission, challenge friends and the community to beat your high score or play other custom missions created by the community.
The game is out on November 10 for Xbox One. If you haven't picked it up yet, I highly recommend grabbing the Definitive Edition of Tomb Raider that is currently free on Games With Gold. It's rather superb, and a great primer for the sequel which includes more of the same.
Last Updated: October 8, 2015