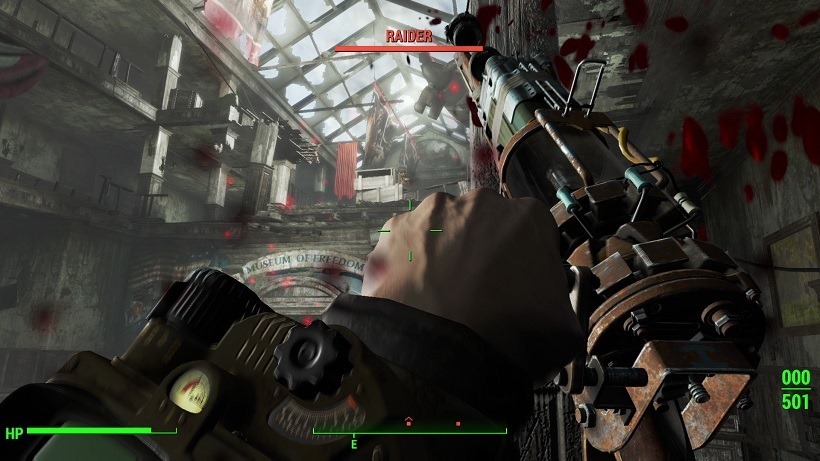 Fallout 4 is just over a month and a bit away, and Bethesda has really started kicking in the gears to get its hype train moving. Despite only being officially revealed at E3 this year, Fallout 4 has had years of internet speculation to fuel interest in it, making Bethesda's job a relatively easy one. It's a true successor to Fallout 3 in many way, with the revamped Perk system, a new open-world and a lot more eye-catching visuals this time around.
Visuals that are being kept for only the newest console hardware, and presumably pretty good PC hardware too.
Thing is, we're not exactly sure what you're going to need in your rig to get Fallout 4 looking like the wasteland you want to get lost in, and Bethesda isn't sure yet either. Optimisation usually takes place at this stage in development, which is why Bethesda only releases PC specs around a month or so before release. According to VP of PR, Pete Hines, that's no different with Fallout 4.
@JoeCumm46025510 we usually release system specs about a month before launch

— Pete Hines (@DCDeacon) September 26, 2015
Which means we should realistically expect that information in no less than two weeks – which gives you more than enough time to ponder which platform to pick. Fallout 4 is supposedly going to gobble around 28GB of HDD space (at least on the Xbox One), but Hines has warned that no size information has been confirmed either. It makes sense too – Fallout 4 has twice as many assets than Skyrim did, so the leaked file size did seem a bit on the small side.
Regardless, I don't think it's a factor that will prevent anyone who really wants to play Fallout 4 from doing so. Although (if you're on console at least), it's just another reminder of how silly both Sony and Microsoft were with their size estimates. Fallout 4 is out November 10th.
Last Updated: September 29, 2015