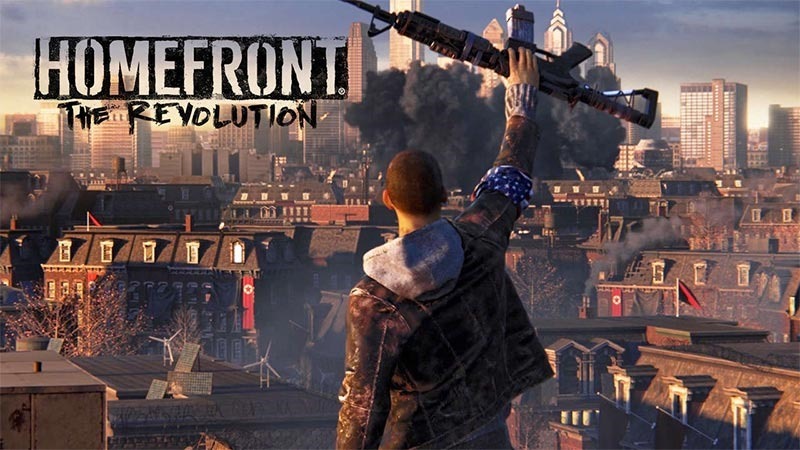 We told you before that you'll be battling for the hearts and minds of Philadelphia's denizens in the impending Homefront: The Revolution. You'll need to earn the support of the city's beleaguered citizen if you plan on overthrowing the Greater Korean Republic that's invaded the US in this alternate history shooter.
There's a new video that takes a deeper look at that how you'll be doing just that
"The battle to free Occupied Philadelphia doesn't just happen in the bombed out streets of the Red Zone, or the high security Yellow Zone – it happens in the hearts and minds of the people!
You have to inspire our countrymen – lead by example, and they'll rise up as one. Together, we can change this world…"
On top of that, publisher Deep Silver has announced a sort of community Merits incentive program that has you doing missions on a website, to unlock gear in the game.
All you need to do is sign up through the game's official website will be tasks with completing missions on the website. Here's how it works:
"Merits are rewards you can unlock by performing actions on the website as a logged-in member of the community."
There are seven right now, and some are from doing stuff as mundane as creating your account.
Each Merit will unlock a piece of the Red Rebel set, a unique set of cosmetic gear for your online co-op character in Resistance Mode.

How to earn Merits:

Sign into your Homefront account on the website (desktop or mobile)
Visit the Merits section to see which ones are available to earn
Perform the action requires to earn a Merit
Soon before the release of the game next month, you'll be able to link your Homefront account with your Steam, PSN or Xbox Live account, and transfer your gear over to the game.
I'm cautiously optimistic about Homefront: The Revolution. According to those who've played it, it's very much like an urban Far Cry. I just hope it's polished enough.
Last Updated: April 14, 2016