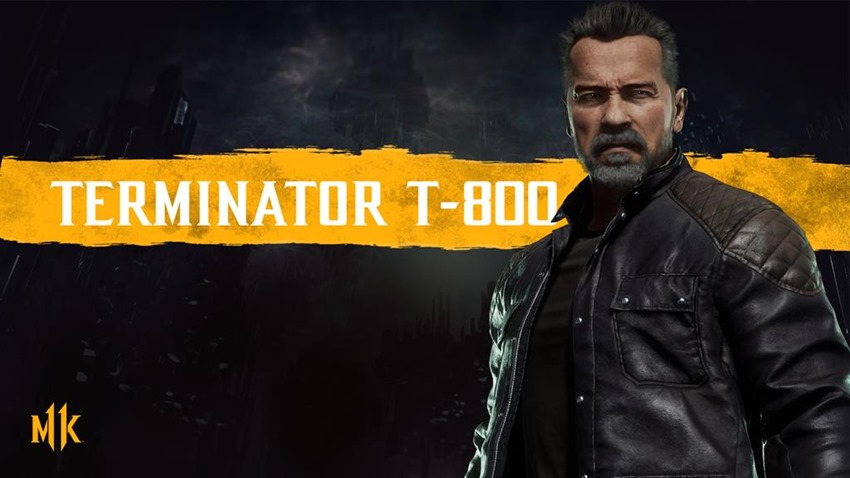 Elder gods, soul-stealing sorcerors and hordes of bloodthirsty Tarkatan warriors looking to invade our realm should be cause for concern. But if anyone is going to destroy Earthrealm, it's going to be us dammit! Thanks to hubris and an over-reliance on machines that will eventually lead to global devastation via nuclear war, Earthrealm just so happens to have the perfect weapon with which to fight back in ye olde Mortal Kombat tournament.
Cyberdyne's very best autmaton, a relentless killing machine that can adapt to the situation at hand, is ruthless in its pursuit of a target and speaks in the thickest of Austrian accents: The Terminator. Ever wondered what would happen if the cast of Mortal Kombat ran afoul of the legendary T-800? Well strap your butts down, because Arnie is about to hasta la vista some action right into your face:
"The Terminator T-800 from the Terminator: Dark Fate film is such a great addition to Mortal Kombat 11," NetherRealm Studios lead character artist Brendan George explained on the PS Blog.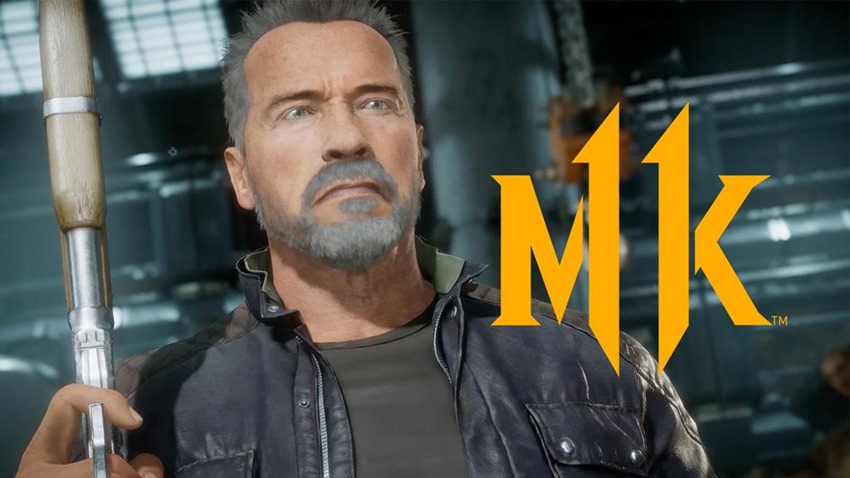 Everyone in the studio has so much love and respect for this character, and the amount of creative energy felt during the character creation process, along with everyone's excitement during the final playthroughs, were incredible.

Although most of my work consists of reviewing and art directing assets for the character and prop teams, I also build character faces and facial rigs that drive our facial animations. As Arnold Schwarzenegger is arguably the most iconic action hero of all time, it was a real career highlight to work on his face and facial rig.

The team added a lot of new features, pushing everything to its technical limits to make all gameplay, intros, victories, Fatal Blows and Fatalities feel truly impressive. The character team worked hard to not only add new systems for all the Terminator dismemberment and Krushing Blow content but to also add new features enabling the addition of decal elements. These allowed us to give the Terminator several different shirt options.
The end result is basically a pitch-perfect recreation of Arnold Schwarzenegger, given a little extra juice with the Mortal Kombat 11 art style. He'll be available for download to Mortal Kombat 11 season pass owners on October 8.
Last Updated: October 2, 2019