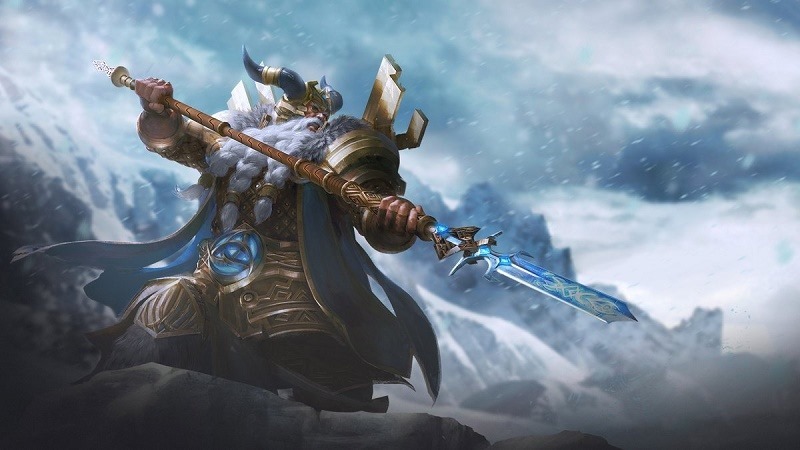 Hi-Rez Studios have been pretty busy it seems. On top of working on Paladins, a new team-based shooter, they've been developing another title too, one that's a spinoff of their popular game, SMITE (via PC Gamer).
SMITE Tactics is completely different to the MOBA however. Sure, it still makes use of the original SMITE's various gods and whatnot, but instead of having them push down lanes in the typical 5v5 manner, they're leading an army instead, in a 1v1 turn based tactical battle. Here's the reveal trailer:
SMITE Tactics is a game of strategy where players will carefully choose which minions to deploy across the battlefield and which gods will lead them. Every unit has unique abilities and players will build their armies prior to battle using collectible cards. Compete for prestige in 1v1 ranked competitive modes and experience various adventure modes versus AI.
SMITE Tactics started out as a paper prototype, a board game if you will. Hi-Rez then put together a PC playtest, and following that (apparently everyone in studio thought it was awesome), they decided to pour in the effort and move forward with the title.
The turn based game is still in the early stages of development though. Hi-Rez are looking to do some closed testing toward the end of the year however, so if SMITE Tactics tickles your fancy, be sure to sign up right here. Seeing as we're already nearly in November, I don't see the closed alpha (or beta) being too far off.
What I especially like about SMITE Tactics is that it's not an outright card game. Following Blizzard's success with Hearthstone, others have been trying to emulate that success (Bethesda's The Elder Scrolls: Legends for example). Hi-Rez have taken the card concept, but implemented in a different way at least. I wonder if it's as good as they all claim it is?
Last Updated: October 21, 2016